6 Ways to Save on a Christmas Ski Vacation
A Christmas ski vacation is a dream come true for many winter enthusiasts, but the costs of such a trip can add up quickly. However, fear not! With some planning and savvy decision-making, you can enjoy a fantastic winter getaway without emptying your wallet. In this blog, we present you with six invaluable ways to save on your Christmas ski vacation.
1. Plan and Book Early
By planning and booking early, you'll not only save money but also have peace of mind knowing your holiday ski vacation is secured. With these early-bird strategies, you can make the most of your getaway and focus on creating memorable moments on the slopes.
Booking in Advance
The early bird gets the worm, and in the world of ski vacations, it also gets the best deals. One of the most effective ways to save on your Christmas ski trip is to plan and book well in advance. Ski resorts and accommodations often offer early bird discounts and promotions, making it crucial to secure your reservations early. By doing so, you not only ensure your spot during the busy holiday season but also lock in lower rates before prices skyrocket.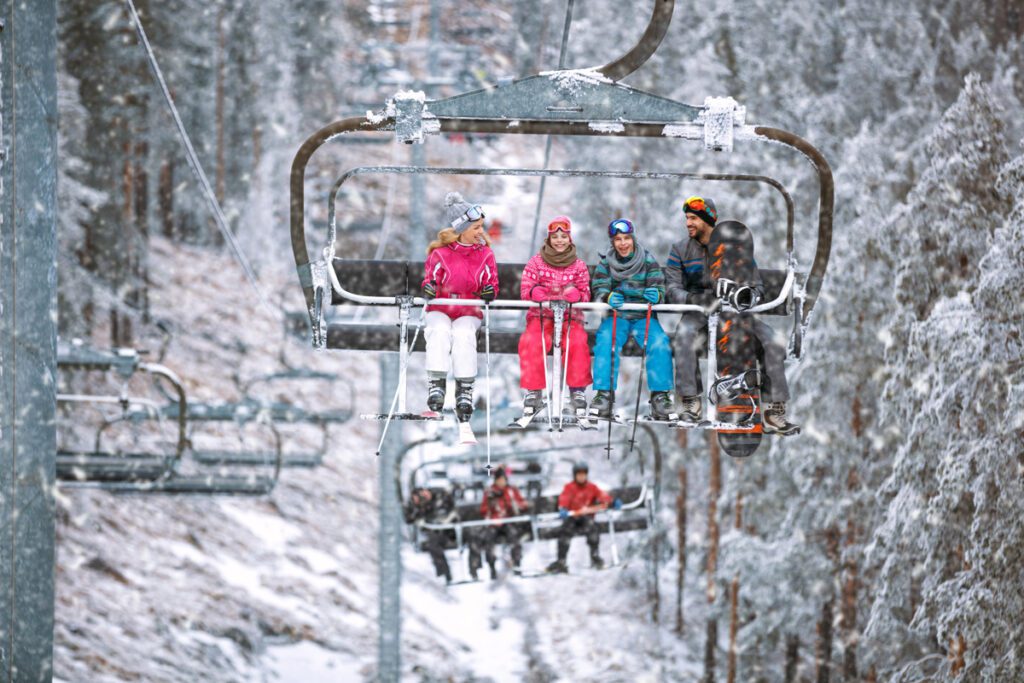 Early Bird Discounts and Deals
Ski resorts and lodging providers typically release special offers and discounts several months ahead of the Christmas season. Watch for these promotions on their official websites or subscribe to their newsletters. Many resorts offer package deals that combine lodging, lift tickets, and equipment rentals at a reduced price, making it an even more attractive option.
Visit Skier Deals
At Skier Deals, we have deals and discounts for the best ski resorts in North America – including all the best ski destinations in Colorado, California, Utah, Vermont and New York. Browse current deals on ski rentals, lodging, lift tickets and transportation from all around the country. We even have tons of promo codes available to save you money when you book directly online. Be sure to visit Skier Deals in the early stages of your planning to see what's out there!
2. Have Flexible Travel Dates
Being open to flexible travel dates can help you take advantage of more affordable options while still savoring the festive atmosphere and snowy adventures of a Christmas ski vacation.
Cost Fluctuations During the Holidays
While spending Christmas on the slopes is undoubtedly alluring, it's important to recognize that the holiday season comes with increased demand and, consequently, higher prices. Ski resorts often raise their rates during peak holiday weeks, including Christmas and New Year's. To save on your Christmas ski vacation, consider being flexible with your travel dates.
Alternative Travel Dates for Lower Prices
If you have some flexibility in your holiday plans, consider shifting your travel dates. Adjusting your arrival and departure can make a substantial difference in the cost of your trip. Arriving a day or two before or after the peak holiday can lead to significant savings. You'll still get to enjoy the magical winter wonderland without the premium price tag.
Mid-Week vs. Weekend Travel
Another effective way to save on your Christmas ski vacation is to opt for mid-week travel rather than weekends. Many skiers and snowboarders prefer the convenience of traveling over the weekend, resulting in higher demand and prices. By planning your trip to include mid-week stays, you can often find better deals on lodging, lift tickets, and lessons. Plus, you'll experience fewer crowds on the slopes, enhancing your overall enjoyment.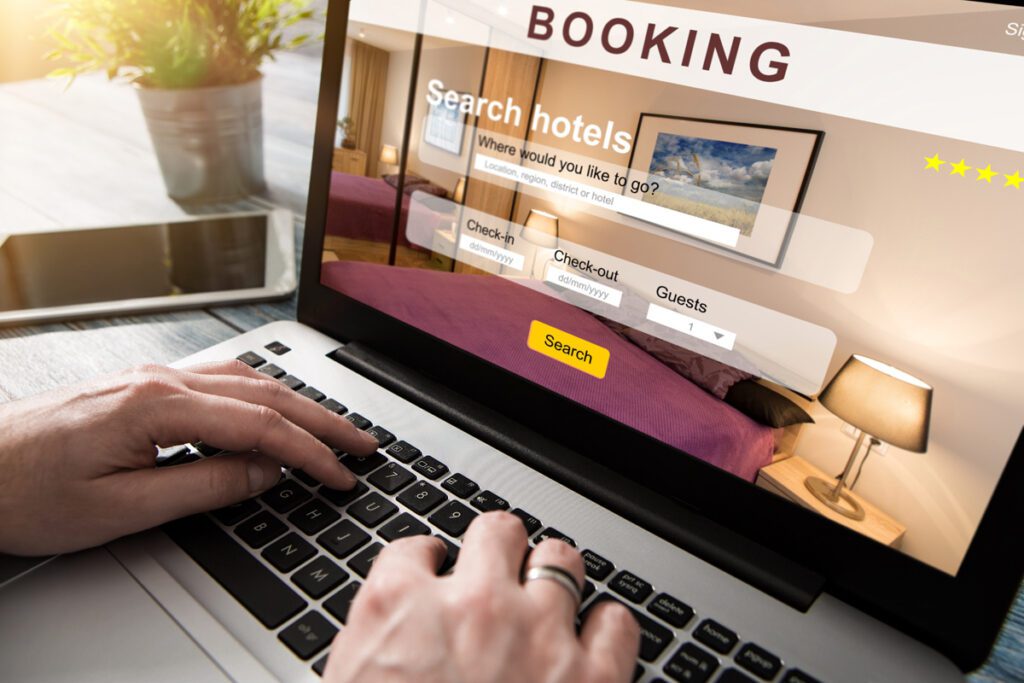 3. Find Budget-Friendly Lodging
Choosing the right accommodation option that aligns with your budget and preferences is crucial for saving on your Christmas ski vacation.
Different Lodging Choices
When it comes to accommodation for your Christmas ski vacation, there are various options to consider. Ski resorts typically offer on-site lodging, ranging from upscale hotels to cozy cabins. Off-site, you'll find vacation rentals, condos, and other alternatives. Knowing the pros and cons of each one helps you save money without sacrificing comfort.
Cost-Effective Alternatives
If you're looking to save, consider alternatives to on-site resort accommodations. Vacation rentals, such as Airbnb or Vrbo, often provide more space, flexibility, and affordability. You can split the cost with friends or family, reducing your overall expenses. Additionally, condos or townhouses can offer the convenience of a kitchen, allowing you to prepare your meals and save on dining out.
Tips for Finding Ski-In/Ski-Out Lodging
Ski-in/ski-out accommodations provide the ultimate convenience, allowing you to hit the slopes directly from your doorstep. While they may seem expensive, you can find reasonable rates by booking early or during the off-peak periods. Look for resorts that offer package deals that include ski-in/ski-out lodging, lift tickets, and equipment rentals for an all-inclusive and potentially budget-friendly experience.
4. Save on Ski Passes and Gear
By renting gear, exploring pass options, and considering bundle deals, you can enjoy the slopes without the burden of buying expensive equipment or paying full price for lift tickets. These strategies will not only help you save money but also make your Christmas ski vacation hassle-free and enjoyable.
Renting Gear Instead of Buying
Purchasing skiing or snowboarding equipment can be a substantial upfront cost, especially if you're new to the sport. Instead of buying, consider renting your gear at the ski resort. Rental shops offer a broad range of equipment, from skis and boards to boots and helmets. Renting not only saves you money but also allows you to try different gear before committing.
Season Passes and Multi-Day Lift Tickets
Ski resorts often provide season pass options, which can be a cost-effective choice if you plan to visit multiple times during the season. Season passes can pay for themselves in just a few visits, and they often come with additional benefits like discounts on dining and lodging. If a season pass isn't suitable for your needs, look for multi-day lift ticket discounts, which can be more economical than buying daily tickets.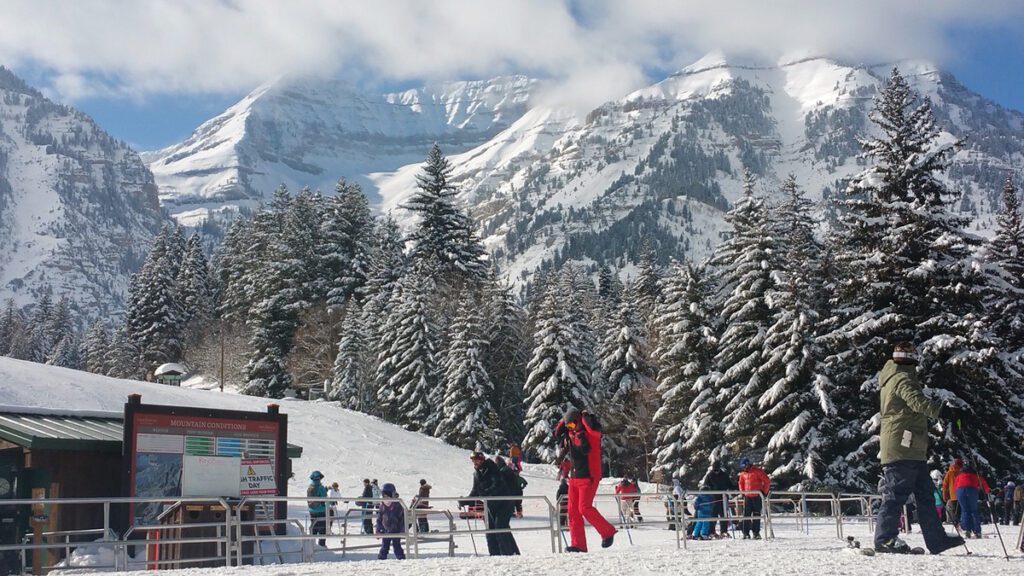 5. Pack Smart
Packing smart is a critical component of saving on your Christmas ski vacation. By bringing your own food, considering rental options for clothing and gear, and being aware of airline baggage fees, you'll not only cut costs but also streamline your trip for a stress-free experience.
Packing Food and Snacks
Dining at ski resorts can be costly, and while indulging in the occasional on-mountain meal is part of the experience, you can save by packing your own snacks and some meals. Before you leave for your Christmas ski vacation, stock up on non-perishable items like granola bars, nuts, and dried fruits. You can also prepare sandwiches and bring a thermos with hot soup or beverages. This not only saves money but ensures you have sustenance readily available while on the slopes.
Rent or Borrow Clothing and Gear
If you're new to skiing or snowboarding, or if you don't want to invest in an entire winter wardrobe, consider renting or borrowing ski clothing and gear. Many ski resorts offer rental options for clothing items like ski pants and jackets. Alternatively, you can ask family or friends if they have any equipment they're willing to lend. This way, you can hit the slopes comfortably without the expense of an entire winter wardrobe.
Baggage Fees
If you're flying to your ski destination, be mindful of airline baggage fees. Some airlines charge extra for oversized or overweight bags, which can add up quickly if you travel with ski equipment. Check your airline's baggage policy and pack as efficiently as possible to avoid unexpected fees. Also, consider shipping your gear in advance to your destination to save on baggage costs.
6. Uncover Local Deals
Taking advantage of local deals and the wisdom of those who know the area can make your Christmas ski vacation even more rewarding. By exploring discounts at local establishments, booking activities strategically, and tapping into local expertise, you'll have the opportunity to maximize your enjoyment while minimizing expenses.
Discounts at Local Restaurants and Bars
Ski resort towns are often filled with a variety of dining options, and many local restaurants and bars offer discounts or special deals during the holiday season. Look for happy hours, early bird specials, and two-for-one deals to save on dining expenses. Exploring local cuisine can be a delightful part of your ski vacation while staying within your budget.
Explore Off-Peak Options
While the holiday season can be busy on the slopes, you can save by scheduling ski lessons and other activities during off-peak hours. Ski schools and tour operators may offer discounted rates for morning or mid-week lessons. Additionally, by booking activities in advance or as part of package deals, you can often secure better prices than last-minute bookings.
Get the Best Tips from Residents
Local knowledge is a valuable resource. Engage with locals, whether it's ski instructors, shop owners, or residents, to get insider tips and recommendations. They can point you to hidden gems, budget-friendly attractions, and lesser-known slopes that may be less crowded. These insights can enhance your experience and save you money in the process.