5 Great Family Friendly Skiing/Riding Destinations
North America boasts many ski resorts catering to families. Whether introducing your little ones to the slopes for the first time or seeking family winter vacation destinations, this blog takes you through five incredible destinations that offer thrilling adventures and a welcoming atmosphere for all ages.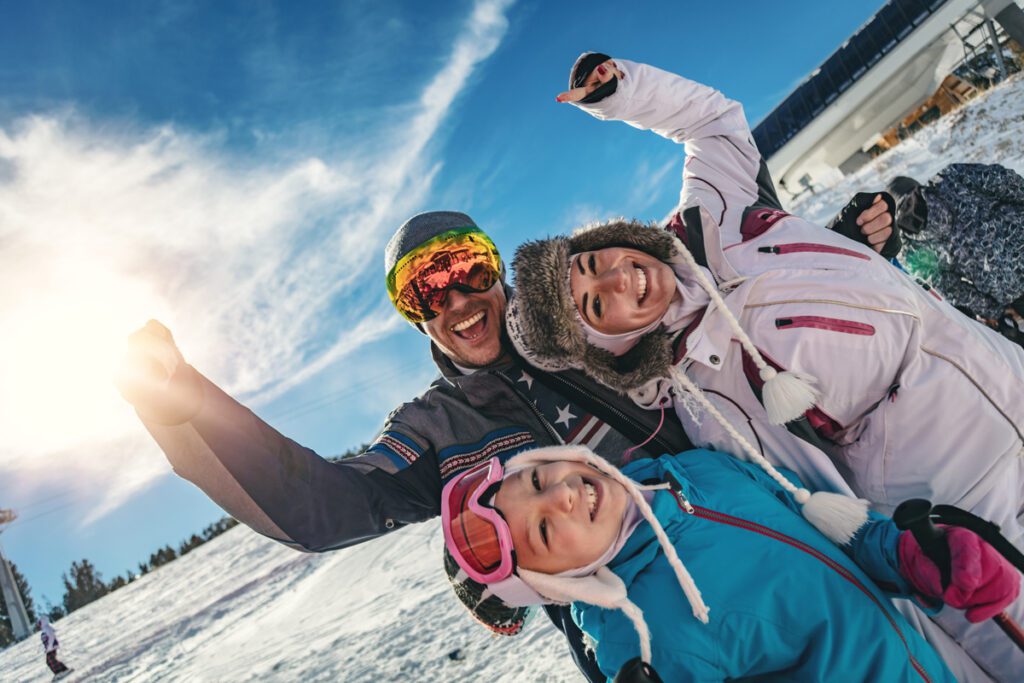 1. Winter Park Resort, Colorado
Winter Park Resort is one of the top family winter vacation destinations and a beacon of family-friendly skiing and snowboarding in the heart of the Rocky Mountains. With its diverse range of terrain, from gentle slopes for beginners to challenging trails for the more experienced, Winter Park ensures that every family member finds their perfect run.
Terrain Variety: Winter Park's extensive ski area encompasses seven territories, each catering to different skill levels. From the gentle slopes of Discovery Park to the exhilarating bumps of Mary Jane, the resort caters to skiers of all abilities.
Family-Focused Amenities: The resort goes above and beyond to accommodate families, offering specialized lessons for children and beginners. The resort's signature "Ski & Ride School" provides a nurturing environment for kids to learn the basics, ensuring their first experiences on the slopes are positive and memorable.
Vibrant Village: Winter Park's lively base village is a hub of activity, offering cozy cafes, shops, and après-ski spots where families can unwind and share stories of their day on the mountain. The pedestrian-friendly layout ensures a safe and enjoyable environment for families to explore.
Accommodation Options: Winter Park provides a range of lodging options to suit every family's preferences, whether it's a slope-side condo, a cozy cabin, or a luxurious resort. The convenience of staying right on the mountain allows families to maximize their time on the slopes.
2. Keystone Resort, Colorado
When it comes to family winter vacation destinations, Keystone Resort in Colorado stands out as a true haven for both kids and adults. The resort's commitment to providing a family-friendly atmosphere is evident in every aspect of the experience.
Kidtopia Magic: Keystone's Kidtopia program is a true highlight, offering a plethora of activities designed exclusively for young adventurers. From snow forts and parades to interactive games and movie nights, Kidtopia ensures children have as much fun off the slopes as they do on them.
Diverse Terrain: Keystone's vast terrain caters to all skill levels, so it's a perfect destination for families with varied skiing and snowboarding abilities. The resort's three prominent peaks offer everything from gentle beginner runs to challenging black diamonds for the more experienced family members.
Slope-side Comfort: Keystone's resort village is designed with families in mind, featuring accommodations steps away from the slopes. The convenience of ski-in/ski-out lodging means more time on the mountain and less commuting, allowing families to maximize their enjoyment.
Family-Centric Dining: Keystone offers various dining options catering to the entire family. From casual cafes to family-friendly restaurants, you'll find a variety of choices that accommodate even the pickiest eaters.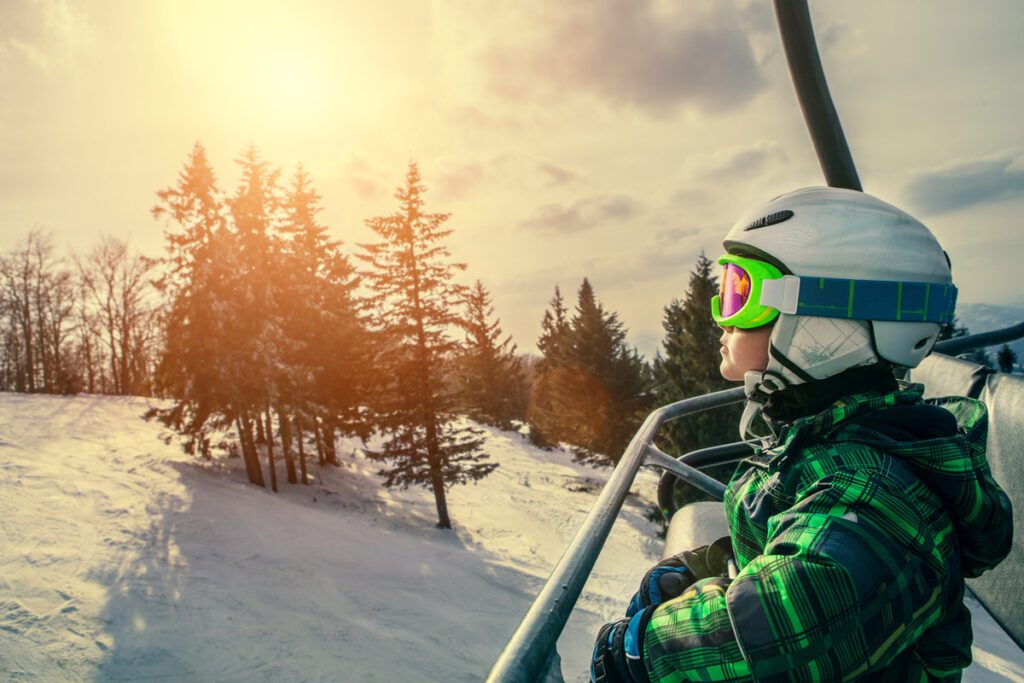 3. Park City Mountain Resort, Utah
Nestled in the picturesque state of Utah, Park City Mountain Resort beckons families with its legendary ski terrain and vibrant mountain culture. This resort seamlessly blends outdoor adventure with a charming town atmosphere, making it an appealing destination for families seeking a well-rounded winter experience.
Convenient Access: Park City is conveniently located near the Salt Lake City International Airport, allowing families to minimize travel time and start enjoying the slopes sooner. This accessibility makes it an attractive option for families traveling with children.
Varied Terrain: With over 7,300 skiable acres, Park City Mountain Resort offers terrain suitable for every skill level. Beginners can find gentle slopes to build confidence, while more advanced skiers and snowboarders can tackle challenging runs and terrain parks.
Family-Friendly Après-Ski: Beyond the slopes, Park City's historic Main Street offers many family-friendly activities, from art galleries to boutiques and cozy cafes. Families can wind down together while exploring the unique charm of the town.
Exceptional Learning: Park City's ski and snowboard school is known for its high-quality instruction, ensuring that young learners are in capable hands. Families can feel confident that their children receive top-notch lessons as they embark on their skiing and snowboarding journey.
4. Stowe Mountain Resort, Vermont
In the charming state of Vermont, Stowe Mountain Resort offers families a blend of classic New England ambiance and thrilling winter sports experiences. With its picturesque landscapes and family-focused amenities, Stowe provides a unique setting for a memorable family getaway.
Idyllic Setting: Stowe's setting in the Green Mountains sets the stage for a cozy and picturesque winter retreat. The resort's quaint village and stunning natural surroundings create an enchanting backdrop for families to explore.
Family-Friendly Slopes: Stowe caters to families of all skill levels, with dedicated beginner slopes and lessons for those new to skiing and snowboarding. The resort's approachable terrain ensures everyone can enjoy the slopes comfortably, from young children to adults.
Off-Mountain Activities: Beyond skiing and snowboarding, Stowe offers a variety of family-friendly activities, such as dog sledding, snowshoeing, and ice skating. These opportunities allow families to diversify their winter experience and create lasting memories.
Cultural Richness: Stowe's charming town is a haven for cultural experiences, with art galleries, museums, and historical sites waiting to be explored. Families can immerse themselves in the local arts and heritage during their stay.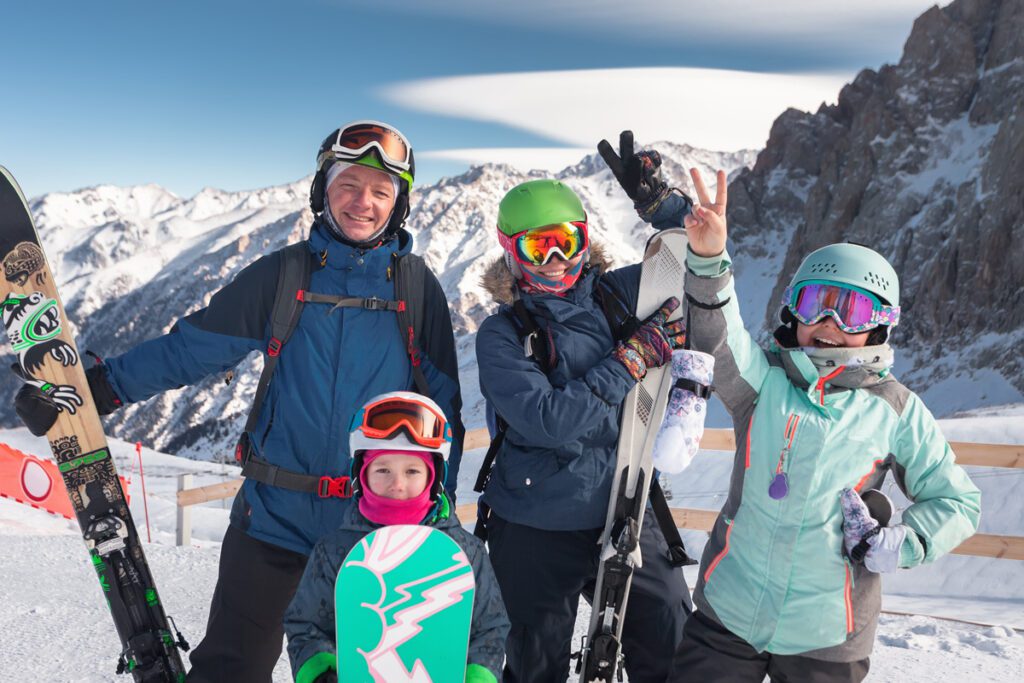 5. Heavenly Mountain Resort, California/Nevada
For families seeking a winter experience with a touch of glamour, Heavenly Mountain Resort offers a captivating blend of stunning natural beauty and world-class skiing and snowboarding. Located on the California/Nevada border, this resort provides an unforgettable family vacation.
Breathtaking Views: With panoramic views of Lake Tahoe, Heavenly offers a setting unlike any other ski resort. The stunning vistas create a backdrop for family photos and add an element of awe to the winter adventure.
Diverse Terrain: Heavenly boasts impressive terrain for skiers and snowboarders of all abilities. The resort's family-focused areas ensure that beginners and children have space to learn and enjoy the slopes.
Family Zones: Heavenly's commitment to family experiences is evident through its dedicated family zones. These areas are designed with young skiers and snowboarders in mind, offering a safe and enjoyable space for families to share their winter journey.
Off-Mountain Magic: Beyond skiing and snowboarding, Heavenly offers a host of off-mountain activities like snow tubing, gondola rides, and ice skating. Families can explore new adventures daily, creating a dynamic and engaging vacation.
Summary
Whether you're seeking gentle slopes for young beginners, thrilling trails for the more experienced, or a mix of on-mountain excitement and off-slope activities, these resorts have repeatedly proven that they cater to families in ways that leave lasting impressions. From dedicated ski schools to family-oriented après-ski activities, each resort has thoughtfully designed experiences that ensure every family member has an enjoyable and memorable vacation.
And as you plan your winter getaway to one of these family winter vacation destinations, remember that the joy of family skiing and snowboarding can be further enhanced by seeking out deals, discounts, and promotional codes. Websites like SkierDeals.com offer valuable resources for finding savings on lodging, lift tickets, equipment rentals, and more, making your family adventure even more affordable and accessible.