How To Find The Best Ski Vacation Lodging
While the allure of skiing is undoubtedly magnetic, the foundation of an exceptional ski vacation lies in securing suitable lodging. Whether you're a seasoned skier seeking a luxurious getaway or a family eager to introduce your kids to the joys of the slopes, this blog will give you the knowledge needed to make the most of your stay. Here are our tips to securing the best ski vacation lodging in North America.
Understanding Your Ski Vacation Needs
A successful ski vacation begins with clearly understanding your preferences and requirements. Before you start searching for lodging options, take a moment to define what matters most to you and your travel companions. Factors such as group size, budget, skiing experience, and desired amenities are pivotal in shaping your lodging decisions.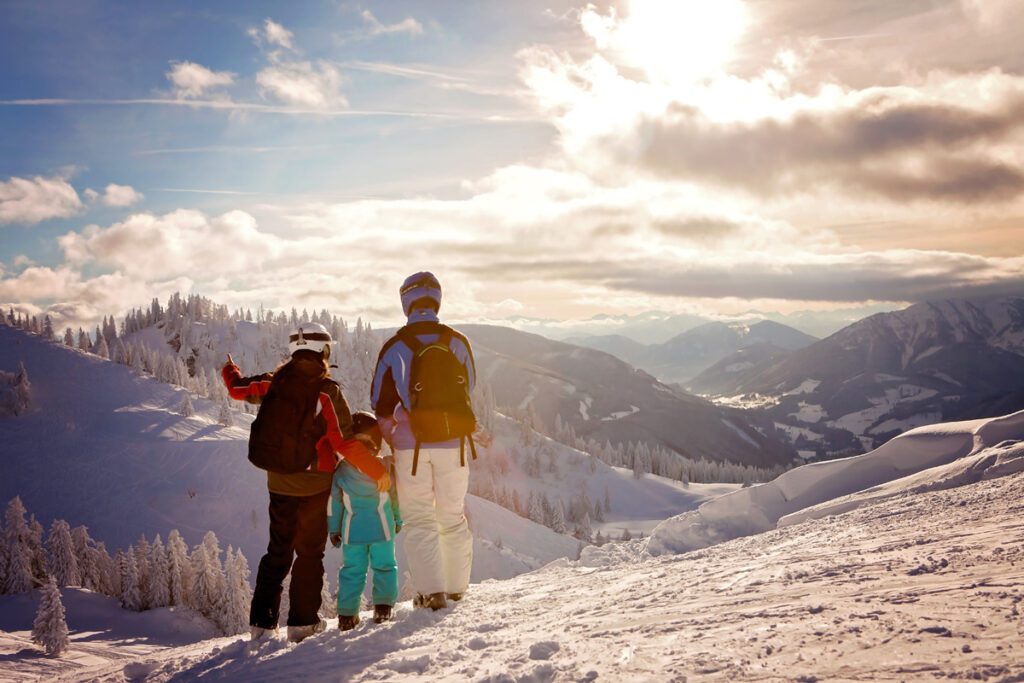 For families, lodging with spacious accommodations and family-friendly amenities may be a top priority. Couples might seek romantic hideaways with cozy fireplaces and stunning mountain views. Solo travelers may prioritize proximity to the slopes and opportunities to connect with fellow skiers. By pinpointing your needs early on, you'll be better equipped to narrow down the extensive range of lodging choices available.
When contemplating your budget, remember to account for skiing expenses, dining, and any additional activities you plan to enjoy during your stay. This holistic approach to budgeting ensures that you can fully immerse yourself in the ski vacation experience without unexpected financial strain.
Moreover, consider your skiing proficiency and the level of terrain you're comfortable with. Some ski destinations cater to beginners with gentle slopes, while others offer challenging runs for seasoned experts.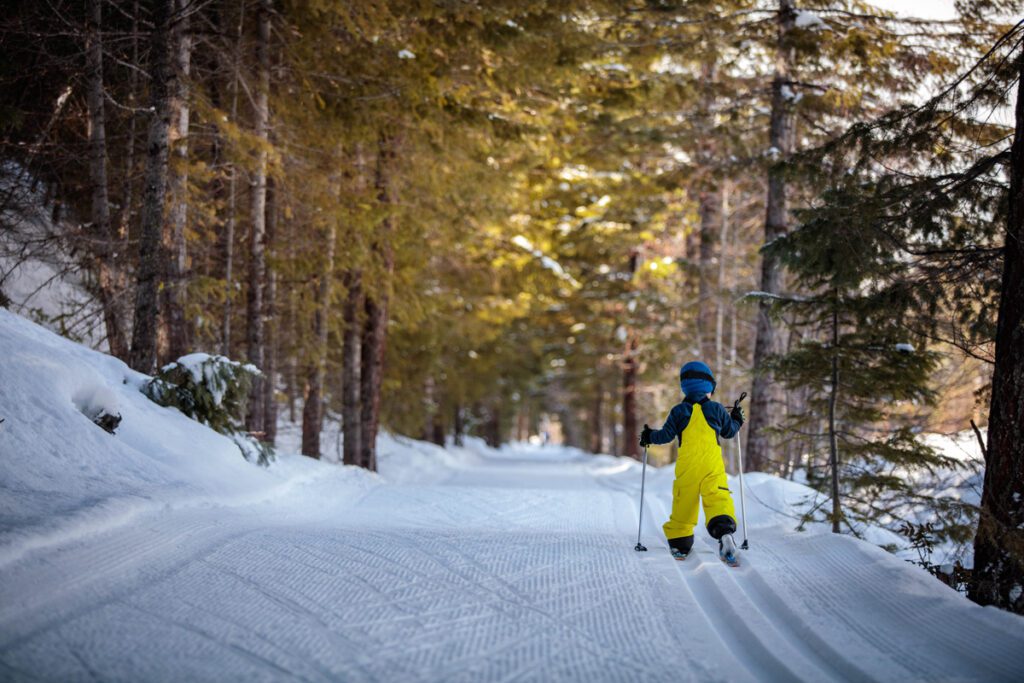 Researching Popular Ski Destinations
Now that you have a clearer picture of your ski vacation needs, it's time to explore North America's diverse ski destinations. Each destination boasts distinctive charm, skiing experiences, and cultural attractions. Researching these three popular ski destinations will help you align your preferences with the perfect location for your adventure.
Aspen, Colorado: Known for its glitz and glamour, Aspen offers world-class skiing coupled with a vibrant arts and culture scene. The four interconnected mountains cater to all skill levels, making it a solid choice for families and groups with varied skiing abilities.
Whistler, British Columbia: A premier Canadian destination, Whistler provides an extensive ski area, breathtaking views, and a lively village atmosphere. Its reputation as one of the largest ski resorts in North America makes it an attractive option for skiers seeking a vast range of trails.
Park City, Utah: This charming mountain town combines historic charm with modern amenities. Park City Resort and Deer Valley Resort offer diverse terrain, and the town's bustling Main Street boasts numerous shops, restaurants, and cultural attractions.
By understanding the unique features of these destinations, you can align your vacation goals with a location that resonates with you. This choice will influence your skiing experience and the lodging options available to you.
Types of Ski Vacation Lodging
Once you've selected a destination, it's time to explore the various types of lodging available. From cozy cabins to luxurious resorts, North America's ski destinations offer an array of accommodations to suit different preferences.
Hotels: Ideal for travelers seeking convenience and full-service amenities. Hotels often provide on-site restaurants, fitness centers, and concierge services.
Lodges: Rustic and cozy lodges offer a quintessential mountain experience. They are known for their communal atmosphere and often have shared spaces for socializing.
Condos and Vacation Rentals: Perfect for families or groups, these options offer spaciousness and home-like amenities. Condos often come with kitchen facilities, allowing for more flexibility in meals.
Cabins: Secluded and intimate, cabins provide a romantic retreat with privacy and stunning natural surroundings.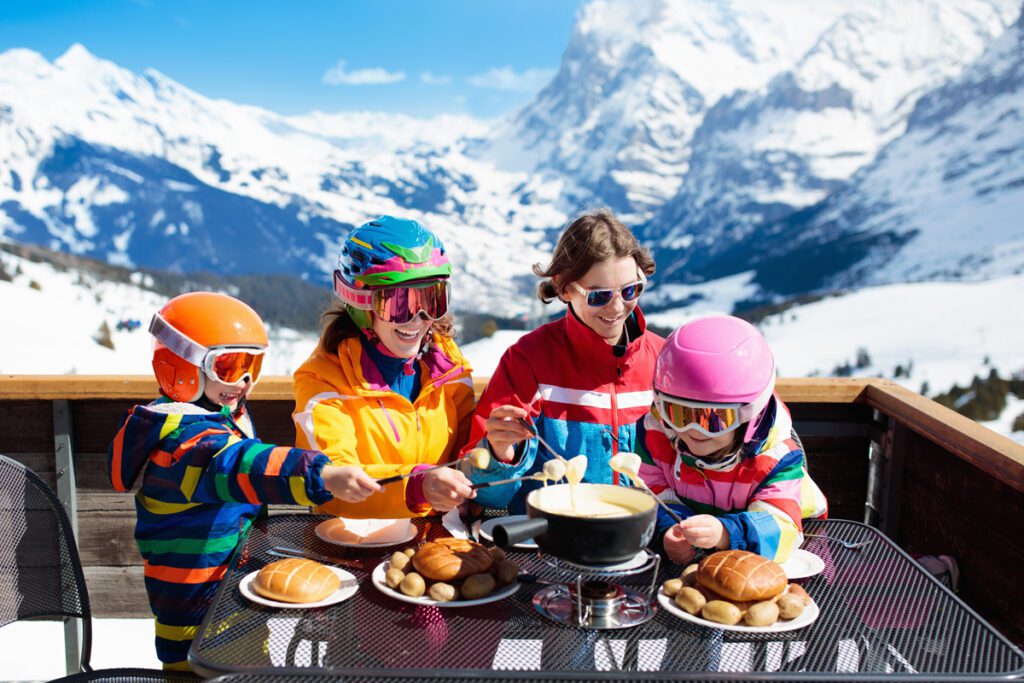 Location and Proximity to Ski Resorts
The proximity of your lodging to the ski resort can significantly impact the quality of your ski vacation. Convenience and time-saving become paramount when you're eager to hit the slopes and make the most of your skiing adventure.
Ski-In/Ski-Out Accommodations: These lodgings offer the ultimate convenience, allowing you to step directly onto the slopes from your doorstep. You can maximize your time on the mountain and easily take breaks or return for lunch without disrupting your skiing flow.
Nearby Lodgings: If ski-in/ski-out options are limited, choosing accommodations within a short walk or a shuttle ride from the slopes can provide a seamless skiing experience. Be sure to consider the resort's ease of access and transportation options.
Off-Peak Considerations: While staying a bit further from the resort might be more affordable during peak ski seasons, ensure that transportation to the slopes is still manageable. Look for reliable shuttle services or rental car options if necessary.
By strategically selecting lodging near the ski resort, you'll spend less time commuting and more time enjoying the thrill of skiing.
Setting Your Budget
Creating a budget encompassing all aspects of your ski vacation is essential to ensure a stress-free experience without breaking the bank. While the thrill of skiing is undoubtedly a highlight, remember that lodging costs are a significant part of your overall expenditure.
Lodging Costs: Research average lodging costs in your chosen destination and compare different types of accommodations. Keep in mind that peak ski seasons may come with higher prices.
Additional Expenses: Factor in expenses such as lift tickets, equipment rentals, dining, transportation, and other planned activities. Allocating a portion of your budget to these aspects ensures you won't be caught off guard.
Off-Peak Advantage: If your schedule allows, consider traveling during off-peak times when lodging rates are often lower. You might also find better deals on ski packages and rentals.
Contingency Fund: It's wise to have a contingency fund for unexpected expenses or special treats that enhance your vacation. Flexibility in your budget planning can prevent stress during your stay.
Creating a complete budget that accounts for all potential costs allows you to enjoy your ski vacation without worrying about overspending.
Checking Amenities and Services
Selecting lodging with the right amenities can significantly enhance your overall ski vacation experience. Different accommodations offer various amenities catering to other preferences and needs.
Ski Storage: A secure place to store your ski equipment can save you the hassle of carrying it to and from the slopes.
Hot Tubs and Spas: After a day on the slopes, soaking in a hot tub or indulging in a spa treatment can be incredibly relaxing and rejuvenating.
Dining Options: On-site dining options can be convenient for breakfast before hitting the slopes or a relaxing dinner after skiing.
Shuttle Services: Lodgings that offer shuttle services to the ski resort can save you time and transportation costs.
Fitness Centers: If staying active is important, a fitness center can keep you energized even when you're not on the slopes.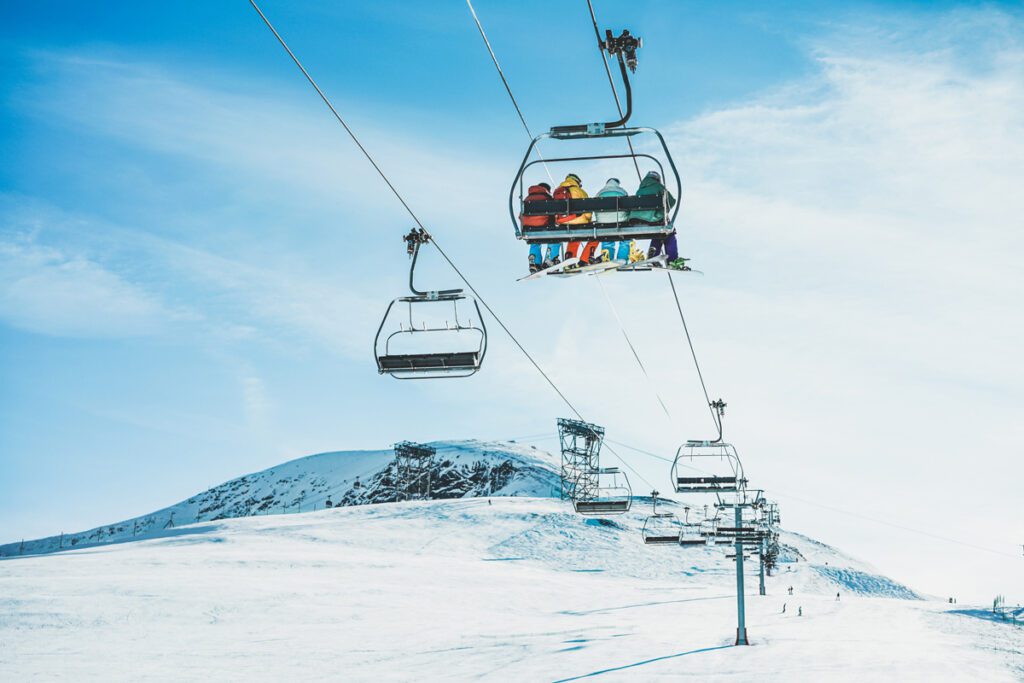 Booking Strategies and Timing
When it comes to booking ski vacation lodging, timing is crucial. With high demand during peak ski seasons, starting your search early can help you secure the accommodations that best suit your preferences.
Early Bird Advantage: Booking well in advance gives you access to more options and can lead to better rates. Many lodgings offer early booking discounts.
Flexibility Pays Off: If your travel dates are flexible, consider mid-week stays. Rates are often lower, and you'll also enjoy fewer crowds on the slopes.
Package Deals: Look for ski packages that combine lodging, lift tickets, and sometimes even equipment rentals. These bundles can offer great value.
Last-Minute Savings: While booking early is generally advisable, sometimes last-minute deals can provide substantial discounts, especially during off-peak periods.
By strategically planning your booking and considering different timing options, you can make the most of your budget and ensure you secure lodging that aligns with your preferences.
Save with Skier Deals
Ready to hit the ski slopes for the ultimate ski getaway without breaking the bank? Look no further than SkierDeals.com! Unlock a world of exclusive offers, unbeatable discounts, and money-saving coupons on North America's best ski lodging options. Our platform is your key to securing the perfect accommodations that align with your preferences and budget.
Discover a treasure trove of deals that cater to every type of traveler, from families seeking spacious condos to solo adventurers looking for cozy cabins. Plus, for your spontaneous spirit, we've got a range of last-minute deals that ensure you can be skiing down the slopes sooner than you think. Don't miss out on elevating your ski vacation experience while keeping more money in your pocket. Dig into our deals here and let us turn your ski dreams into a reality, minus the hefty price tag.