Crested Butte: A Destination Worth the Drive
Crested Butte is a winter wonderland that promises an unforgettable vacation experience in the heart of the Rocky Mountains. While Colorado boasts numerous world-renowned ski resorts, Crested Butte distinguishes itself as a unique and charming destination worth the drive. This blog delves into why Crested Butte stands out among the state's winter retreats.
Crested Butte Ski Resort
With over 1,500 skiable acres, Crested Butte Ski Resort offers an extensive playground for skiers and snowboarders of all levels. The resort features more than 120 ski trails, offering diverse experiences from gentle groomers to challenging double-black diamonds. Crested Butte's summit elevation is 12,162 feet, providing breathtaking panoramic views of the Rockies. The resort's vertical drop of 2,775 feet guarantees exhilarating descents for all thrill-seekers. Additionally, Crested Butte offers terrain parks designed for snowboarders and freestyle skiers looking to catch some air and perfect their tricks.
Most Popular Ski Trails
Crested Butte's diversity of trails ensures that every winter enthusiast, from beginners to experts, can find their perfect trail. The breathtaking vistas and well-maintained trails make Crested Butte a haven for ski and snowboard lovers. Here are a few favorite ski runs:
Paradise Bowl: This exhilarating bowl offers advanced skiers and riders a challenging yet rewarding experience. The stunning panoramic views from the top make the ascent worth the effort.
Teocalli Bowl: For adventure seekers, Teocalli Bowl is a double-black diamond paradise. This terrain is famed for its steep chutes, cliffs, and deep powder, providing an adrenaline rush for the most daring thrill-seekers.
Peachtree: A beginner's delight, Peachtree offers a gentle and forgiving slope for those just starting their skiing journey. It's an excellent place to learn the ropes and build confidence.
International: A beloved intermediate trail is known for its wide, well-groomed paths, ideal for leisurely cruising through the mountainside. It's perfect for families or those looking for a relaxing scenic ride.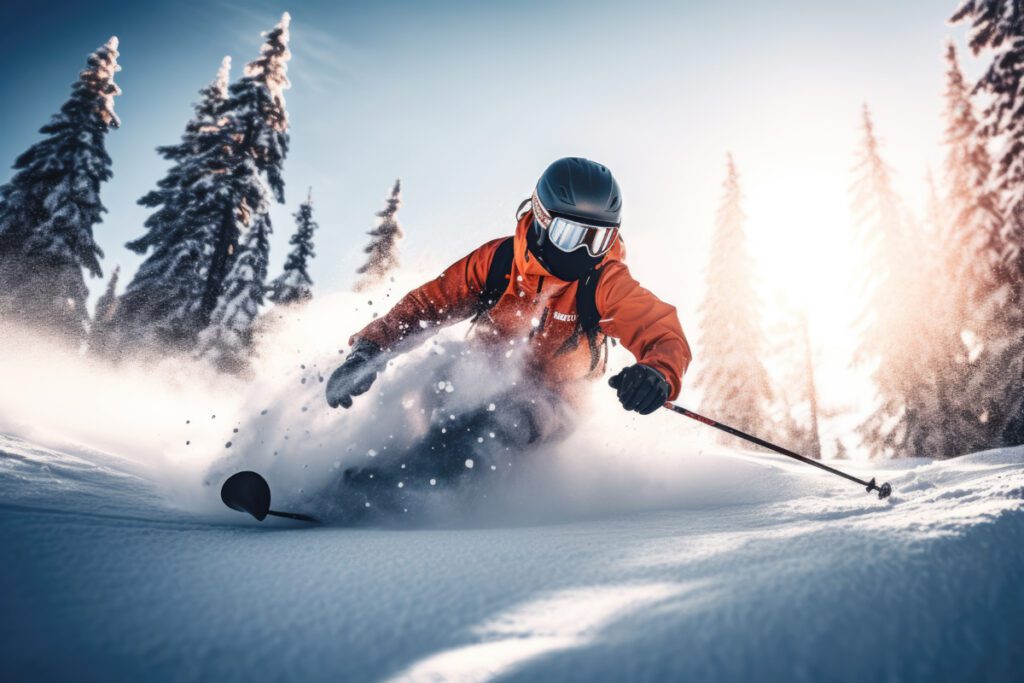 Other Winter Activities
Crested Butte's allure extends far beyond the ski slopes. The town offers winter activities catering to a broad range of interests. While skiing and snowboarding are at the heart of the experience, there's much more to explore during your winter vacation in Crested Butte. Here are a few family-friendly options:
Snowshoeing and Cross-Country Skiing: Venture into the tranquil backcountry and explore the region's pristine forests and trails through snowshoeing or cross-country skiing. These activities allow for a slower, more immersive connection with the natural beauty of Crested Butte.
Snowmobiling and Dog Sledding: Snowmobiling excursions through the high mountain terrain offer a thrilling experience for those seeking a different adventure. Alternatively, you can opt for the timeless charm of dog sledding, where you'll be guided through the snow-covered landscape by a team of enthusiastic sled dogs.
Ice Skating: The town's ice rink provides a fun and family-friendly activity for beginners and experienced skaters.
Winter Festivals and Events: Crested Butte is known for its diverse calendar of winter events and festivals, offering a unique blend of entertainment, from winter carnivals to film festivals.
Art and Culture: Explore the town's vibrant arts and cultural scene, which includes galleries, live performances, and historic tours.
Spa Visits: After an active day, rejuvenate your body and soul at one of Crested Butte's luxurious spas, offering massages, hot tubs, and other wellness treatments.
Lodging in Crested Butte
The town's lodging options are typically designed to reflect the warm, rustic charm of Crested Butte itself, creating an immersive mountain experience. Lodging amenities and features are designed to enhance your overall experience, making it easier to embrace the relaxation and excitement of a winter vacation in the Rockies.
As you plan your winter escape to Crested Butte, the abundance of lodging options ensures you'll find the perfect place to rest and rejuvenate after your day on the slopes. Whether you seek the convenience of ski-in/ski-out accommodations or the cozy charm of a mountain cabin, Crested Butte caters to various preferences.
Ski-in/Ski-out Lodging: For the utmost convenience, several lodges and condominiums offer direct access to the ski slopes. You can wake up, step out your door, and be on the mountain in minutes. The convenience of ski-in/ski-out accommodations allows you to make the most of your time on the slopes.
Hotels, Cabins, and Vacation Rentals: Crested Butte provides a range of lodging options to suit varying budgets and group sizes. Choose from quaint cabins in the woods, boutique hotels in the heart of town, or spacious vacation rentals for families and groups. Many properties offer amenities such as hot tubs and fireplaces, ensuring a cozy and comfortable stay.
Many lodging facilities in Crested Butte offer après-ski perks like hot tubs and spa services to help you unwind after an active day on the slopes. Several accommodations provide stunning views of the surrounding mountains, allowing you to soak in the area's beauty from the comfort of your room.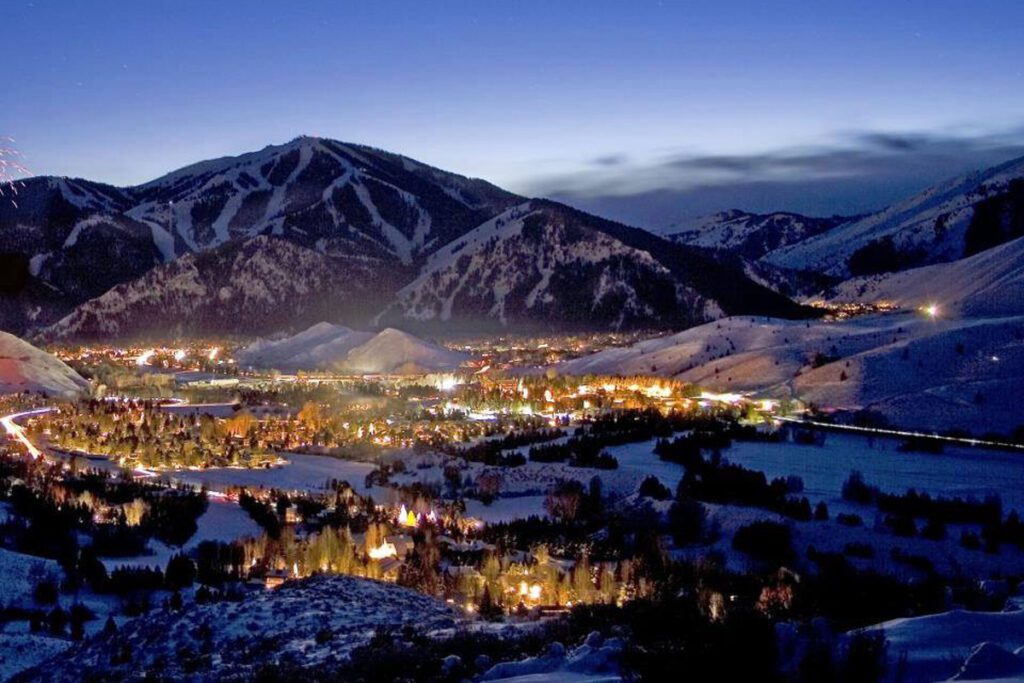 Restaurants
Crested Butte isn't just about the exhilaration of skiing and snowboarding; it's also a haven for culinary enthusiasts. The town's dining scene is as diverse and enticing as the mountain terrain, offering a wide range of options to suit every palate. Crested Butte's dining scene blends local Colorado flavors with international influences. You'll find restaurants serving hearty mountain cuisine, like bison steaks and elk chops, and options for global tastes, including Italian, Mexican, and even sushi.
The town's restaurants aren't just places to eat but memorable experiences. From cozy, firelit cabins to vibrant and artsy downtown bistros, dining venues often reflect the town's eclectic and inviting atmosphere. You might find yourself dining in a historic building or a charming Victorian-era house, adding a unique touch to your meal.
Why Choose Crested Butte?
When planning a winter vacation in Colorado, the state offers a wealth of renowned ski resorts, including Aspen and Vail. While these destinations have merits, Crested Butte is a unique and attractive choice. Here are several compelling reasons why you should consider this destination over other Colorado ski resorts:
Less Crowded
Unlike Aspen and Vail's bustling and often crowded slopes, Crested Butte maintains a more intimate and inviting atmosphere. You won't find long lift lines or overcrowded runs, allowing for a relaxed and unhurried skiing experience. This means more time on the slopes and less time waiting in queues.
Authentic Mountain Town Charm
Crested Butte is known for its authenticity and unspoiled charm. The town retains its historic roots, offering a glimpse into Colorado's mining past. Its colorful Victorian-era buildings and laid-back ambiance create a genuine and welcoming atmosphere. It's where you can connect with the local culture and enjoy a sense of community that's hard to find at bigger resorts.
Value and Affordability
Compared to the higher-priced resorts like Aspen and Vail, Crested Butte offers excellent value for your vacation dollars. Lodging, dining, and activities are more affordable, so you can enjoy your ski getaway without breaking the bank. This affordability makes Crested Butte an appealing option for families and budget-conscious travelers.
Crested Butte Winter Discounts
To make your ski vacation even more unforgettable, don't forget to explore the fantastic deals, discounts, and promo codes available at Skier Deals. You can save on lift tickets, ski rentals, lodging, transportation, dining, and activities on and off the mountain. So, why wait? Start planning your Crested Butte adventure and make the most of your winter getaway in this Colorado gem. Your next memorable ski vacation awaits!