8 Great Ways to Spend Time on the Mountain in Winter
Winter in the mountains offers a unique and enchanting experience that draws adventurers and nature enthusiasts from around the globe. The landscape transforms into a snow-covered wonderland, where the air is crisp, and the scenery is simply breathtaking. Whether you're seeking thrilling outdoor activities or serene moments of solitude, the winter mountain environment has something to offer everyone. In this blog, we'll explore eight fantastic ways to make the most of your winter mountain getaway, from carving through pristine powder to savoring moments of tranquility surrounded by snow-draped peaks.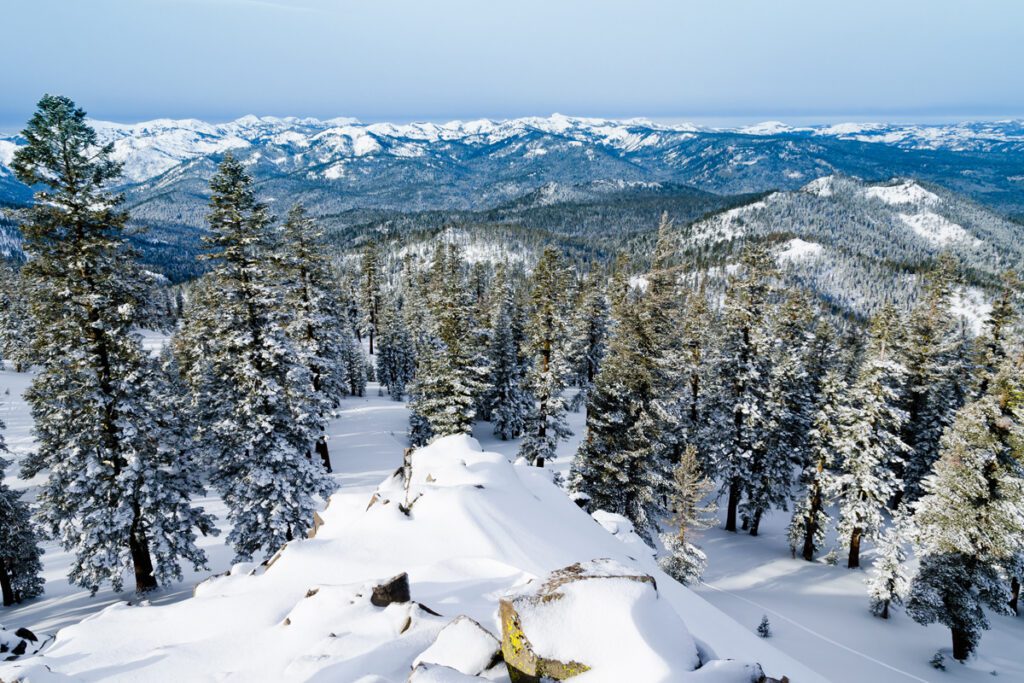 #1. Hit the Slopes
Firstly, the rush of carving through fresh powder or navigating challenging slopes is an unmatched thrill. The feeling of freedom as you glide down the mountain, surrounded by pristine snow-covered landscapes, is magical. Whether you're conquering steep black diamond runs or gracefully cruising down beginner slopes, the mountain becomes your canvas, and your skis or snowboard your brushes.
Moreover, these activities offer a sense of accomplishment and personal growth as you continually improve your skills, conquer your fears, and explore new terrains. The mountain becomes a sanctuary where you can challenge yourself physically and mentally while connecting with nature.
Additionally, the camaraderie of the ski and snowboard community adds to the excitement. Sharing stories and laughter in cozy lodges, on chairlifts, or around a bonfire creates lasting memories.
#2. Snowshoeing
Mountain snowshoeing is a delightful winter pursuit, blending fun and fitness with the serene beauty of snow-covered landscapes. Unlike other winter activities, snowshoeing is accessible to all skill levels, making it a family-friendly adventure. Strapping on snowshoes transforms ordinary hikers into winter explorers, allowing them to traverse deep snow effortlessly. The rhythmic crunch of snow underfoot, fresh mountain air, and panoramic vistas create an immersive experience. It's a chance to escape the hustle of daily life, reconnect with nature, and relish the tranquility of a winter wonderland.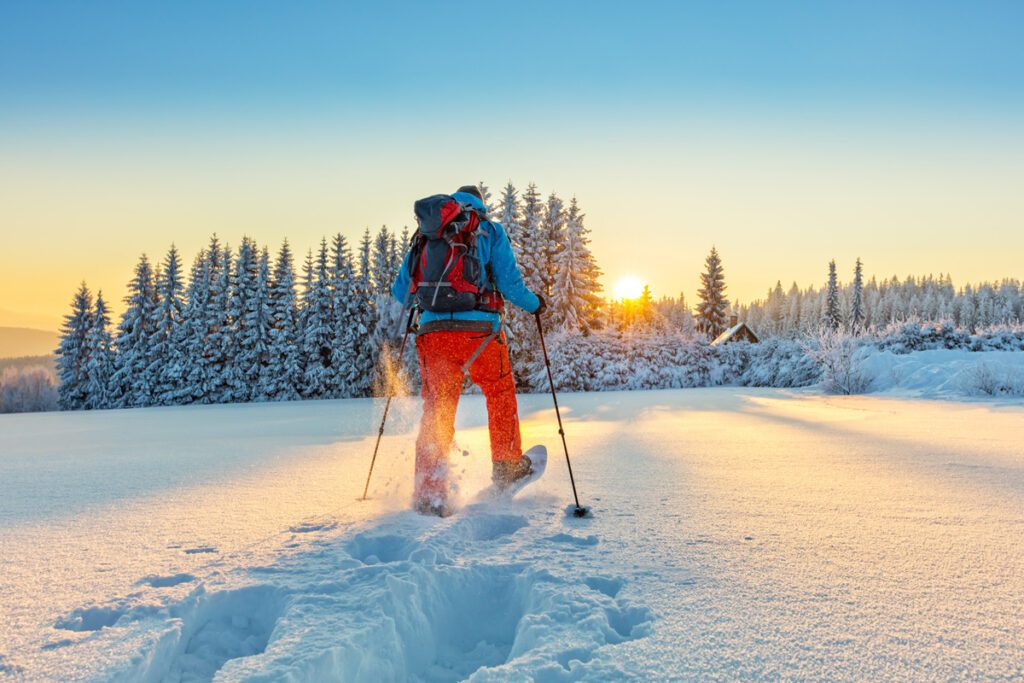 #3. Snowmobiling
Snowmobiling in the mountains is an exhilarating winter activity that combines the thrill of speed with the pristine beauty of snowy landscapes. Riding a snowmobile through winding trails and open expanses of powdery snow offers an adrenaline rush. It's a perfect way to explore remote and otherwise inaccessible mountain terrain. Whether you're a novice or an experienced rider, the feeling of freedom as you zip through the winter wonderland is unmatched. Plus, sharing the adventure with friends or family adds to the excitement and creates lasting memories. Snowmobiling in the mountains is a fantastic way to embrace winter's excitement and natural splendor.
#4. Ice Skating and Ice Hockey
Ice skating and ice hockey are two delightful winter activities in the mountains, offering a unique blend of physical activity, camaraderie, and natural beauty.
With its graceful glides and twirls, ice skating allows you to connect with the serene surroundings of a frozen mountain lake or ice rink. It's a sport suitable for all ages and skill levels, making it a fantastic family outing or a romantic winter date. The crisp mountain air and the sound of blades on ice add to the enchantment.
On the other hand, ice hockey adds an exciting element of competition. Gathering with friends or joining a local pickup game on a picturesque mountain pond is thrilling and challenging. The combination of skill, teamwork, and the brisk mountain atmosphere makes it a truly refreshing experience.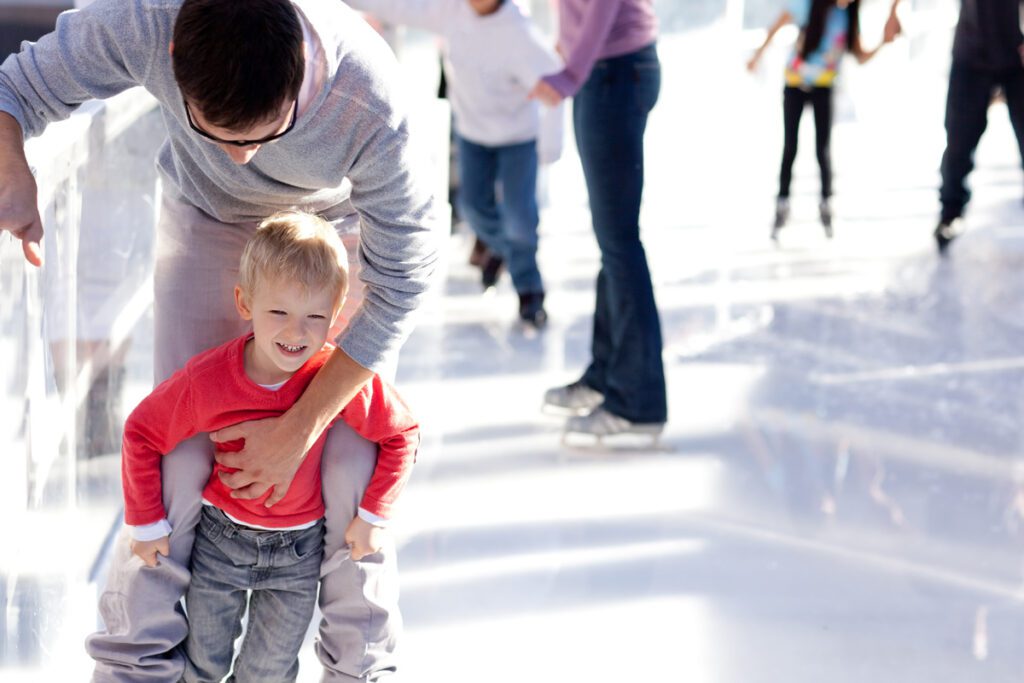 #5. Winter Hiking and Snow Camping
Winter hiking and snow camping are two exhilarating winter activities in the mountains, offering unique ways to connect with nature and embrace the serenity of snowy landscapes. The stillness of the snow-covered woods enhances the experience, and the challenge of navigating icy terrain adds an element of adventure. Hikers are rewarded with breathtaking vistas and a profound sense of accomplishment.
Snow camping takes outdoor enthusiasts a step further, allowing them to immerse themselves in the wintry wilderness overnight. Setting up camp in a snowy meadow or beneath towering peaks provides a unique connection to nature. The cozy warmth of a well-insulated tent and the camaraderie around a campfire in the snow make for unforgettable memories.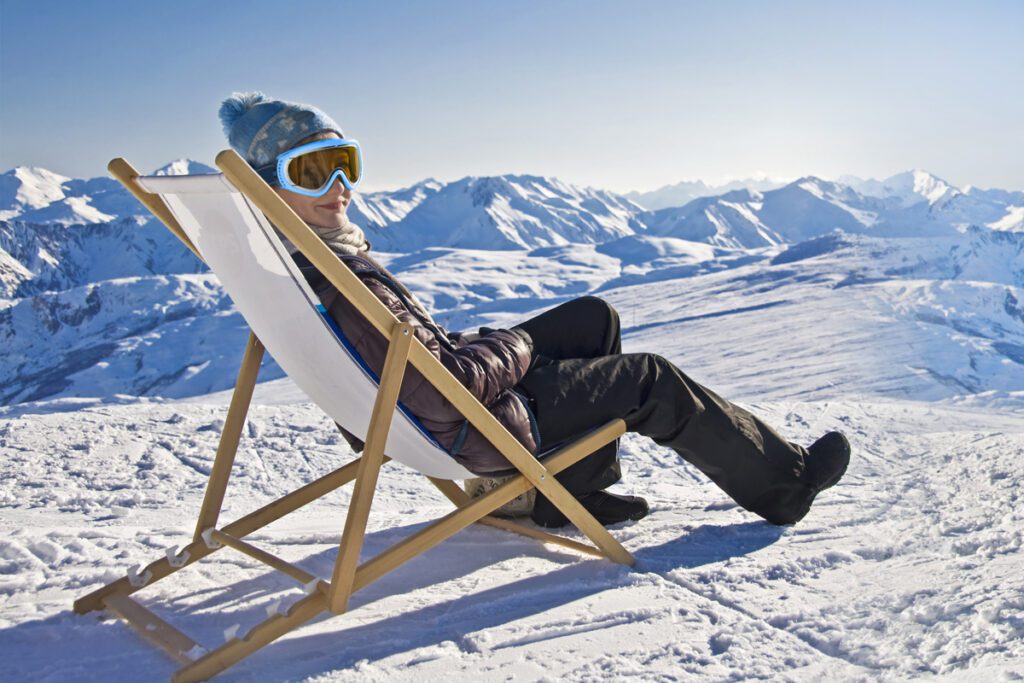 #6. Wildlife Watching
Wildlife watching in the mountains during winter is a captivating and enjoyable activity. The snow-covered landscapes and cold temperatures bring unique opportunities to see animals in their natural habitats. The contrast of wildlife against the pristine white backdrop makes sightings more vivid and memorable. Each encounter is a thrilling adventure, from elusive deer and agile foxes to majestic elk and winter birds. Patience and silence in the tranquil mountain setting are essential, allowing you to appreciate the beauty of nature's winter adaptations. Whether it's tracking animal footprints or witnessing a snow-dusted owl take flight, winter wildlife watching offers a deeper connection to the wilderness and a profound appreciation for the resilience of mountain fauna.
#7. Après-Ski Activities
Après-ski activities in the mountains during winter are a delightful and essential part of the skiing experience. They offer a seamless transition from the exhilaration of the slopes to a world of relaxation and enjoyment. Whether cozying up by a roaring fire with a hot beverage, savoring delicious alpine cuisine, or enjoying live music and socializing with fellow skiers, these activities provide a well-deserved respite after an active day in the snow.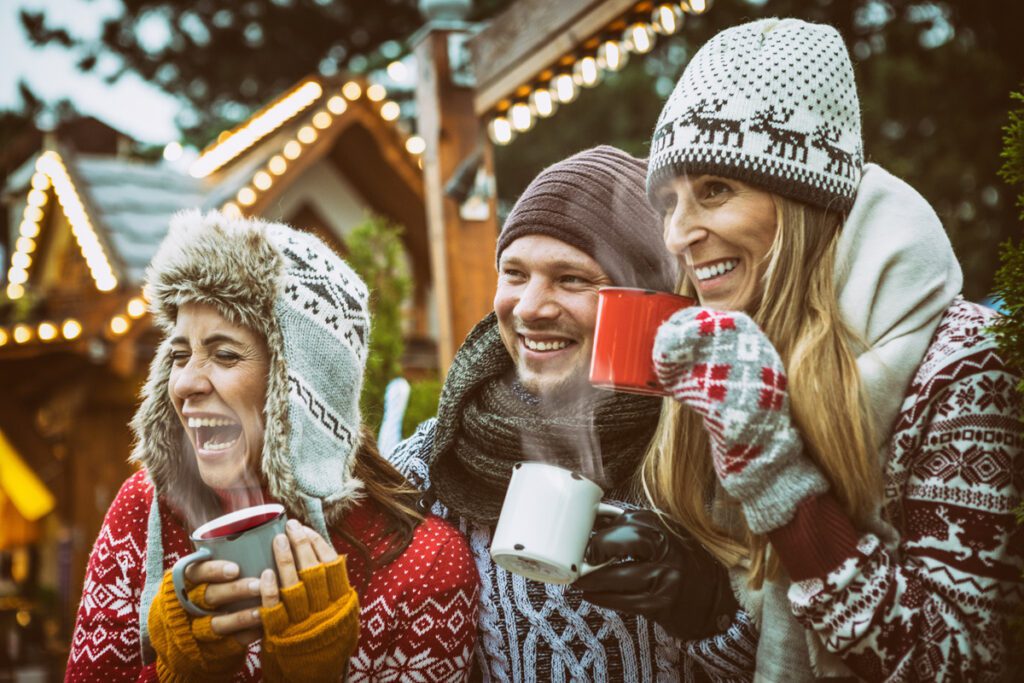 #8. Photography
Photography in the mountains during winter is a captivating and enjoyable pursuit. The pristine, snow-covered landscapes provide a stunning canvas for creativity, offering breathtaking vistas and unique lighting conditions. Capturing the play of sunlight on glistening snow, the stark contrast of trees against a white backdrop, or the serene beauty of frozen lakes creates striking visual narratives. The challenge of braving the cold adds an element of adventure to each shot, while the tranquility of the winter mountains inspires a deep connection to nature. It's a fulfilling way to document the magic of winter and share its beauty with others, making photography in the mountains during winter a fun and rewarding activity.
Save Money on Winter Mountain Activities
Consider this invaluable tip to enhance your adventure and keep your budget in check. Skier Deals, the original hub for ski deals since 1998, is your ultimate resource for saving money on your vacation. By taking advantage of the discount or promo codes available on Skier Deals, you can trim your expenses in various essential areas of your trip:
Lift Tickets: Enjoy reduced lift ticket prices, ensuring you have more funds to savor the slopes.
Ski Rentals: Renting equipment can often dent your wallet, but with Skier Deals, you can uncover deals that significantly cut down the cost of gear rentals.
Lodging: Whether you fancy luxurious slopeside accommodations or cozy cabins, you'll find discounts on lodging options that promise comfort and budget-friendliness.
Dining: Explore the mountain culinary scene while keeping dining expenses in check through exclusive offers available on Skier Deals.
Transportation: Access discounts on transportation options, simplifying your journey to and from the ski resorts while making it more affordable.
Take advantage of the opportunity to make your adventure memorable and cost-effective. Visit Skier Deals today and unlock a world of savings that will enhance your winter getaway.