Monarch Mountain, Colorado's Secret Ski Gem
Monarch Mountain stands as a well-kept secret in the world of skiing and snowboarding. Tucked away in the Rockies, this hidden gem has quietly earned a reputation among avid winter sports enthusiasts as a must-visit destination for those seeking an authentic, unspoiled alpine experience. From its historical roots to the natural beauty of its surroundings, the quality of its slopes, and the community that calls it home, this blog provides in-depth look at what makes Monarch Mountain a truly remarkable and distinctive destination for winter adventurers.
History of Monarch Mountain
Monarch Mountain saw its first skiers in the winter of 1939 when enthusiasts were drawn to its pristine slopes. The official establishment of the Monarch Ski Area occurred that year, marking the birth of a local treasure. Early on, it was a modest ski area, offering basic amenities and a small number of trails.
Over the years, Monarch Mountain grew steadily, expanding its terrain and enhancing its facilities. Significant milestones in its history include the addition of new ski lifts and terrain parks and the development of a dedicated community of staff who contributed to its growth.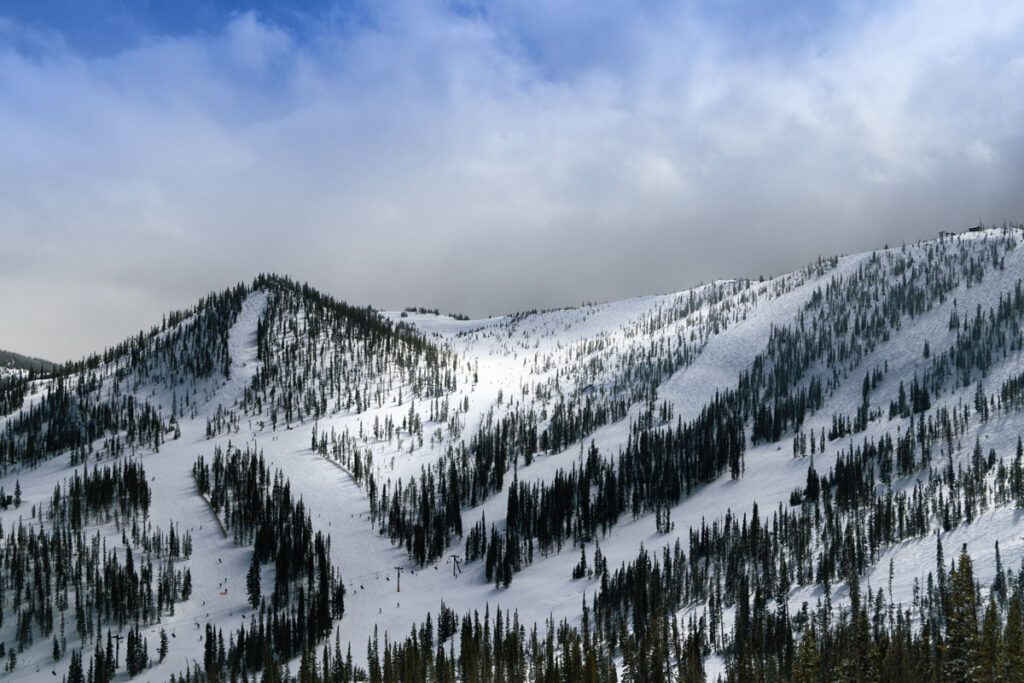 Location and Geography
Located in the Sawatch Range of the Rocky Mountains, Monarch offers a stunning backdrop of rugged peaks and lush forests. The San Isabel National Forest adds to the natural beauty of the area, creating a pristine and unspoiled environment that sets Monarch apart from larger, more commercialized ski resorts.
The unique geography of the region contributes to Monarch's appeal, as it benefits from abundant snowfall. The mountain's elevation, with a base at 10,790 feet and a summit at 11,952 feet, ensures a long ski season. The resulting deep powder and consistent snow conditions provide a playground for skiers and snowboarders of all levels.
Furthermore, Monarch Mountain offers a true escape from the hustle of city life, providing a serene and idyllic alpine experience. Its remote location, far from major cities, ensures that visitors can enjoy the tranquility and natural beauty of the Rocky Mountains without the distractions of modern life.
Skiing and Snowboarding
Monarch Mountain's allure as a secret ski gem extends to the very essence of its existence: the superb skiing and snowboarding experiences it offers. Here, we'll dive into what makes Monarch an exceptional winter playground.
One of Monarch's best-kept secrets is its annual snowfall. With approximately 350 inches of snow annually, the resort enjoys some of the best powder in Colorado. The abundant natural snow and the resort's commitment to snowmaking ensure guests enjoy excellent skiing conditions throughout the season.
The resort boasts over 800 acres of skiable terrain, featuring 66 trails, diverse in difficulty. Beginners can find gentle, groomed runs, while more experienced riders can challenge themselves on black diamond slopes and glade skiing.
View/Download Monarch Mountain Trail Map
Monarch Mountain offers an efficient lift system, including several chairlifts and a surface lift. These lifts are strategically positioned to provide easy access to different mountain parts, reducing wait times and ensuring you can spend more time on the slopes.
Whether you're a seasoned pro or strapping on skis for the first time, Monarch Mountain has something to offer. The resort's ski and snowboard school provides lessons for all ages and abilities, making it an ideal place for families or newcomers to winter sports.
For thrill-seekers, Monarch offers terrain parks that include features like rails, boxes, and jumps. Additionally, the mountain's natural elements, such as tree glades and open bowls, create opportunities to explore the backcountry.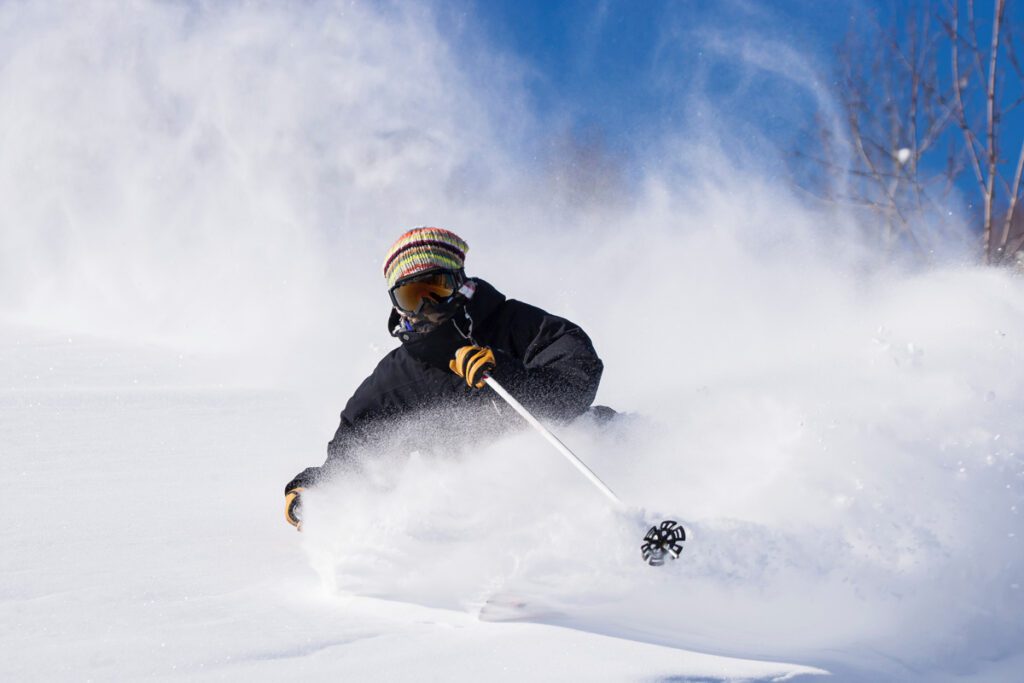 On-Mountain Facilities
The resort's facilities cater to the needs of visitors. Monarch's main lodge provides a warm and welcoming space to relax, grab a meal, or enjoy a hot beverage. Additionally, rental shops are on-site, where you can obtain ski and snowboard equipment. The ski and snowboard school facilities offer a range of lessons, making it an ideal place to improve your skills.
Apres-Ski Activities
The end of a day on the slopes is not the end of the fun at Monarch Mountain. After skiing or snowboarding, you can unwind and socialize at the various bars and restaurants, enjoying a cozy apres-ski atmosphere. These establishments often feature live music, adding to the festive ambiance.
The Vibe
At Monarch, you won't find the hectic pace and long lift lines often associated with larger ski resorts. Instead, you'll discover a serene and unspoiled mountain environment. The absence of crowds contributes to a sense of tranquility that allows you to fully appreciate the natural beauty and the joy of skiing or snowboarding.
Monarch Mountain is more than just a ski resort; it's an integral part of the community. The locals, who often have a deep connection to the mountain, play a significant role in its preservation and development. They contribute to the resort's unique, welcoming atmosphere, providing a sense of belonging for visitors.
Monarch Mountain has cultivated a distinctive culture that reflects the values of simplicity and camaraderie. Here, it's about the joy of skiing, the warmth of the community, and the unspoiled nature that surrounds it. This culture extends to its many events, from local races to themed celebrations, where visitors are encouraged to embrace the laid-back spirit of Monarch.
Monarch Mountain also takes its commitment to environmental responsibility seriously. The resort strives to minimize its ecological footprint and maintain the authentic beauty of the surrounding landscape. Initiatives like waste reduction, energy efficiency, and responsible land use demonstrate a dedication to preserving the pristine environment in which it thrives.
Below, we unveil some of the lesser-known aspects of the resort and practical advice for a memorable experience.
Snowcat Tours: Monarch offers guided snowcat tours, providing access to pristine, untouched terrain typically inaccessible by chairlifts.
Mirkwood Basin: A hidden paradise for expert skiers and snowboarders, offering challenging runs and solitude.
Sunrise Ski Area: A family-friendly area ideal for beginners and kids, with gentle slopes and a dedicated learning environment.
Midweek Visits: To avoid crowds and make the most of your skiing or snowboarding experience, consider visiting Monarch during the less busy midweek days.
Ski School: Even experienced skiers can benefit from a lesson or two at Monarch's ski and snowboard school to sharpen their skills or explore new terrain.
Weather Preparedness: Given the high elevation and varied weather conditions, it's essential to dress in layers and be prepared for sudden weather changes.
Getting There
Monarch Mountain is conveniently located in central Colorado, making it accessible from several major cities, including Denver, Colorado Springs, and Pueblo. If driving, use Route 50, which provides a scenic and relatively straightforward route to the resort. For those traveling from afar, nearby airports, such as Colorado Springs Airport and Denver International Airport, offer options for air travel. If you're flying to the region, consider renting a car for convenience and flexibility.
Utilize local shuttles or transportation services that provide easy access to Monarch Mountain from nearby towns and airports.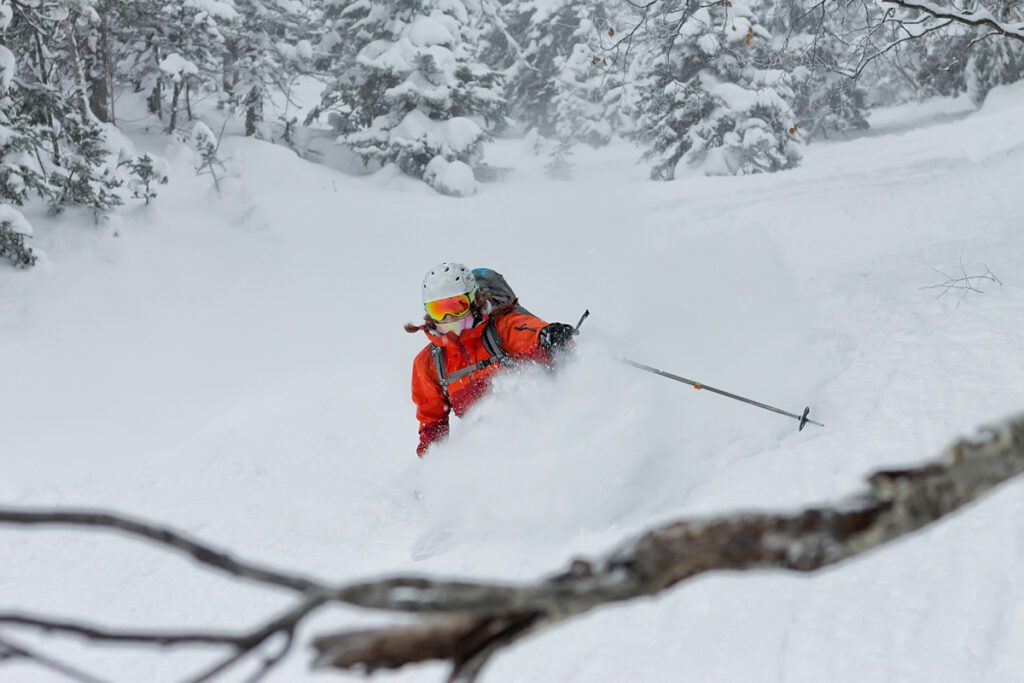 Lodging
Monarch Mountain offers a variety of lodging options, including cozy cabins and convenient lodges, both on and off the mountain. Nearby towns like Salida and Buena Vista provide additional lodging choices, from hotels and motels to vacation rentals. Planning your travel to Monarch Mountain and selecting the proper accommodations can significantly impact your overall experience.
Summary
As you plan your next skiing or snowboarding getaway, we encourage you to consider Monarch Mountain. This hidden gem offers more than just thrilling runs. It provides a genuine connection to the mountains, a unique culture, and a collection of memories that will stay with you long after you leave.
But there's more! For those looking to maximize the value of their visit, we encourage you to visit Skier Deals. There, you can uncover an array of skiing deals for Monarch Mountain that go beyond the ordinary. Discover discounts and promo codes that can save you money on lift tickets, ski rentals, lodging, transportation, activities, dining, and more. The site even features last-minute deals, ensuring you can make the most of your journey to this remarkable mountain destination.
So, don't let this opportunity slip by. Plan your Monarch Mountain adventure, enjoy all it offers, and seize the chance to save with the incredible deals waiting for you at Skier Deals. Your unforgettable Monarch experience is just a click away!