Remember These Tips When Planning a Ski Getaway
Are you ready to escape into a world of pristine white landscapes, crisp mountain air, and the exhilarating rush of skiing down snow-covered slopes? Planning a ski getaway promises unforgettable moments of adventure and relaxation. From first-time skiers to seasoned experts, the allure of a ski trip is universal. However, a successful ski getaway requires thoughtful planning to ensure every aspect of your trip is seamless and enjoyable. In this blog, we'll walk you through essential tips to remember when preparing for your next ski adventure.
Choosing the Right Destination
A ski trip's success hinges on selecting the destination that suits your skiing skill level, preferences, and desired experiences. Whether you're a beginner, an intermediate skier, or an advanced daredevil, choosing the right resort can make all the difference.
Your Skiing Skill Level
One of the most critical aspects of planning a ski getaway is choosing a destination that caters to everyone's skill level. If you're new to skiing, choose resorts offering ample beginner slopes and patient instructors. Destinations like Aspen Snowmass and Vail in Colorado provide gentle slopes and comprehensive lessons for novices. On the other hand, seasoned skiers and snowboarders might gravitate toward resorts like Jackson Hole in Wyoming or Whistler Blackcomb in Canada, where challenging terrains and powder-packed trails await.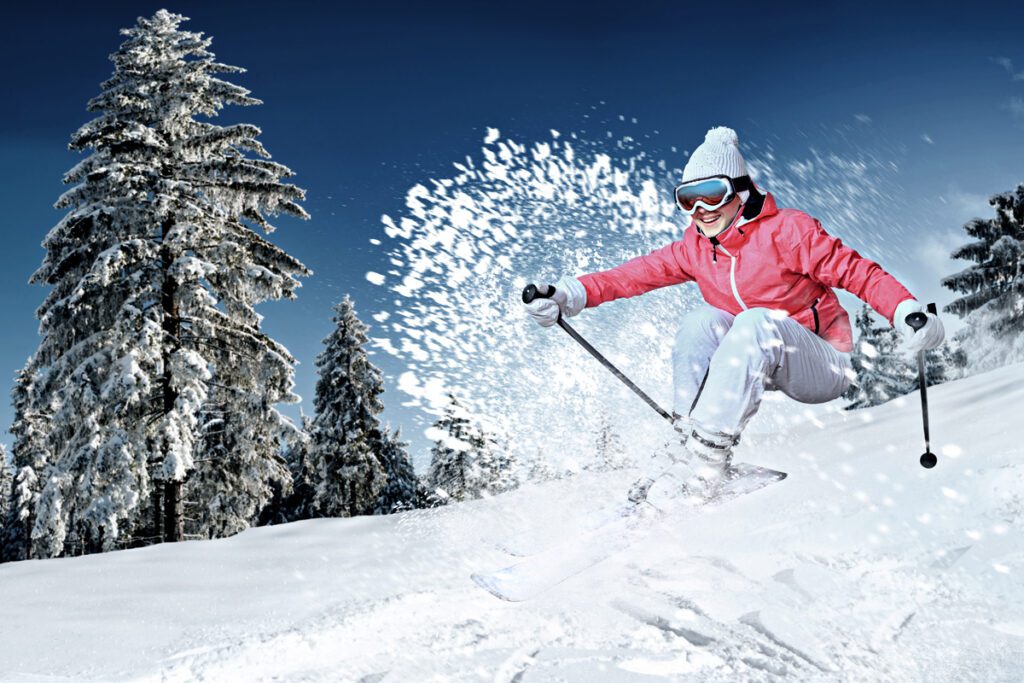 Climate and Snow Conditions
Before booking your trip, it's essential to research your chosen destination's climate patterns and snowfall history. Websites like Snow-forecast.com and OnTheSnow.com provide up-to-date snow reports and forecasts, helping you decide when and where to go. Remember that some regions have more reliable snowfall than others, so research is your best ally in ensuring optimal skiing conditions.
Ski Resort Amenities and Activities
While skiing might be the primary focus of your trip, modern ski resorts offer many amenities and activities beyond the slopes. After an exhilarating day on the mountain, unwind with après-ski options that range from cozy fireside lounges to vibrant bars and restaurants. Pamper yourself with spa services, explore local arts and culture, or indulge in exquisite dining experiences. When selecting a destination, consider the full spectrum of activities available to complement your skiing adventure.
Timing and Booking
When planning a ski getaway, timing can significantly impact your overall experience. Making well-informed decisions about when to go and how to book can save you money, reduce crowds, and ensure a smoother trip.
Peak vs. Off-Peak Seasons
Understanding the distinction between peak and off-peak seasons is key to optimizing your ski vacation. Peak seasons typically align with school breaks and holidays, resulting in larger crowds and higher prices for accommodations and lift tickets. On the other hand, off-peak times offer quieter slopes, shorter lift lines, and more affordable rates. If you're seeking a more relaxed atmosphere and a chance to enjoy the mountain at your own pace, consider planning your trip during non-holiday periods.
Early Booking
Securing accommodations and lift tickets well in advance is a savvy move for a stress-free getaway. Many resorts offer early booking discounts that can significantly lower your overall expenses. By reserving your accommodations early, you also have a broader range of options, ensuring you find the perfect lodging that suits your preferences and budget.
Flexible Dates
Flexibility in your travel dates can lead to valuable savings and a better overall experience. Online tools can help you identify the most cost-effective travel periods, enabling you to adjust your plans accordingly. By remaining open to alternative dates, you might find hidden gems of opportunity in terms of budget and favorable weather conditions.
Packing for Your Trip
Packing for a ski trip requires a balance between warmth, comfort, and practicality. Making sure you have the proper clothing and gear can make all the difference between a cozy day on the slopes and a chilly, uncomfortable adventure.
Clothing
Layering keeps you warm and adaptable on the mountain. Start with a moisture-wicking base layer to manage sweat, an insulating layer for warmth, and a wind- and water-proof outer layer to protect you from the elements. Remember essentials like gloves or mittens, thermal socks, and a beanie or helmet liner to keep your extremities cozy.
Safety Gear
Prioritize safety with protective gear. Helmets are crucial for skiers and snowboarders of all skill levels, reducing the risk of head injuries. If you're not bringing your own gear, many resorts offer rental options for helmets and other protective equipment like knee pads and wrist guards.
Other Essentials
Remember to pack essentials like sunscreen with a high SPF, lip balm with sunblock, and a small medical kit with bandages, pain relievers, and any necessary prescriptions. A backpack can be handy for carrying these items, and a water bottle, snacks, and extra layers for quick adjustments to changing weather conditions.
Getting There and Getting Around
Navigating the logistics of getting to your ski destination and moving around within the area can significantly impact the quality of your trip. Choosing suitable transportation options saves you time and stress, allowing you to focus more on the thrill of skiing.
Transportation Options
Deciding on the mode of transportation depends on your proximity to the ski resort and your preferences. If you live close, a road trip could be an enjoyable way to reach your destination, offering flexibility and the ability to bring along your gear. However, flying might be the more practical choice if you're traveling from afar. Major ski destinations often have nearby airports with convenient shuttle services to whisk you to the resort.
Local Transportation
Once you arrive at your destination, understanding the local transportation options is essential. Many ski resorts offer shuttle services that transport you between accommodations, the slopes, and other vital locations. Additionally, some areas have efficient public transportation systems that can help you explore the region without needing a rental car. Research the available options and plan your transportation in advance to streamline your travel experience.
Lessons and Guided Skiing
Whether you're a newcomer to skiing or an experienced rider looking to refine your skills, taking lessons and participating in guided experiences can enhance your ski getaway.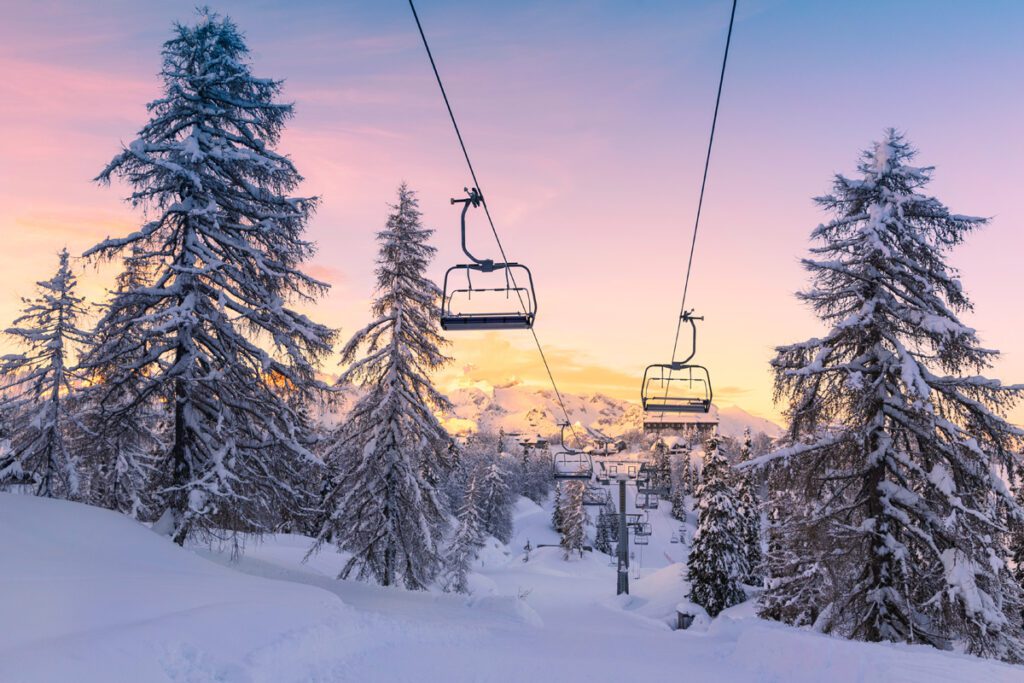 Importance of Ski Lessons
Regardless of your skill level, taking lessons from certified instructors can significantly improve your skiing abilities. Beginners benefit from proper instruction to build a solid foundation, while experienced skiers can refine their techniques and tackle more challenging terrain.
Guided Tours and Experiences
Exploring the mountain with the guidance of experts can reveal hidden treasures and provide unique insights into the local culture. Guided tours often take you off the beaten path to discover pristine powder stashes or breathtaking panoramic views. Additionally, these experiences can be tailored to your preferences, allowing you to focus on specific aspects of the mountain that interest you the most. Consider joining a guided adventure to make your ski trip even more memorable.
Staying Safe
Prioritizing safety and maintaining your well-being is paramount during a ski getaway. The combination of high altitudes, varying weather conditions, and physical activity requires careful attention to ensure a safe and enjoyable experience.
Altitude Considerations
Ski resorts are often at higher altitudes, which can pose challenges for some individuals. Altitude sickness is a potential concern, and acclimatization is crucial. Give yourself time to adjust by staying hydrated, avoiding strenuous activities upon arrival, and listening to your body. If you experience symptoms like headaches, nausea, or shortness of breath, taking it easy and seeking medical attention is essential.
Skiing Etiquette
Respecting skiing etiquette and adhering to resort rules are essential to a safe and harmonious skiing environment. Be aware of the Skier's Responsibility Code, which outlines guidelines for safe skiing practices, such as yielding to others downhill and always maintaining control. Additionally, each resort may have specific rules you should familiarize yourself with, including designated slow zones and out-of-bounds areas.
Summary
As you embark on planning a ski getaway, keeping these tips in mind will help you create a memorable and fulfilling experience. From choosing the right destination and timing to packing appropriately and ensuring your safety, every aspect of your trip contributes to the overall enjoyment. Remember to research and plan, but also remain open to spontaneity and unexpected adventures.
Whether a novice seeking to conquer the slopes for the first time or a seasoned skier hungry for new challenges, a well-organized ski trip can offer the thrill of a lifetime. By combining careful preparation with a sense of adventure, you'll be well-equipped to make the most of your ski getaway, from the exhilarating rush of carving down the mountain to the cozy evenings spent by the fire. Embrace the beauty of the winter landscape, the camaraderie of fellow enthusiasts, and the joy of being in the great outdoors. With these tips in your arsenal, your ski adventure is bound to be a success.