Why Isn't There a Train from Denver to the Ski Resorts?
There has been talk for years about the possibility of a train from Denver to all the world-class ski resorts along I-70 in the Rocky Mountains. The interstate is notorious for backed up traffic in the eastbound and westbound lanes during high-use times. A typical one- to two-hour trip west to Vail can take more than four or five hours (or worse!) if traffic is bad. And let's not even talk about the horrendous eastbound traffic headed toward Denver on a late Sunday. So, the thought of a train that would deliver skiers and snowboarders to the mountain resorts consistently and on time is enough to make any hardened road rager crack a slight smile.
But why hasn't it happened yet? Even though state and local governments have batted the idea around in the past, it's not feasible at the current time. There are a few reasons why you can't hop a train from Denver and end up at Arapahoe Basin, Breckenridge, Copper Mountain, Keystone, Vail or Beaver Creek. Let's explain.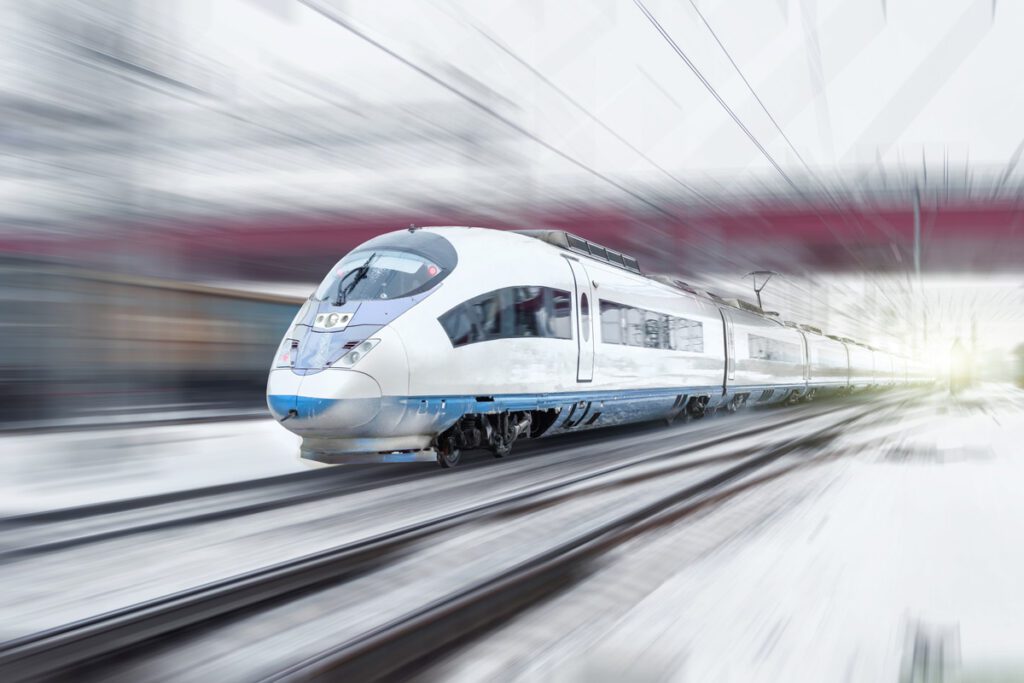 #1 – Rugged, steep terrain
First, a conventional rail system won't work because the foothills just west of Denver are too steep. There's just not enough power to handle the steep pull. Newer technologies like maglev are a possibility. Maglev trains glide above a track that is supported by magnetic repulsion and propelled by a motor. This developing technology may be an option in the future – if you can get past all the other factors keeping a train off the tracks. (Read on.)
#2 – Massive geological obstacles
If you've ever traveled west along I-70, you know there are several amazing geological features that could pose problems. If you can somehow make it up the foothills, you will then need to navigate the twisting canyons that lead toward the Continental Divide and the tunnels. The tunnels at the Divide were originally constructed through the mountain so cars wouldn't have to drive up and over the top. A new train would require a tunnel through the mountain, which could take years to build.
There are lots of factors to consider when dealing with a project of this magnitude. Falling rocks and avalanches would be additional concerns for any new track laid. The mountains and canyons are also peppered with historic sites, national forests and parks, and other points of interest along the way, not to mention abundant wildlife along with pristine streams and rivers. The mountains are a very delicate eco-system!
#3 – A tight fit
In addition to rugged terrain and geological obstacles, many parts of the narrow valley along I-70 simply don't provide enough space for a train from Denver. The Idaho Springs area is a prime example of this. The town, highway and river are all in tight proximity and surrounded by steep terrain. That's why the interstate hasn't been expanded to six or eight lanes in spots where traffic is bad – there's just isn't enough room.
#4 – Too Many Existing Projects
There probably won't be a train anytime soon because the state has been struggling in recent years with keeping funding on pace with growth. The Colorado Department of Transportation (CDOT) has approximately $9 billion earmarked for improvement projects but cannot fund them because the state has failed to raise the gas tax in almost 30 years.
The gas tax is what funds state transportation projects. CDOT officials estimate its buying power is about half of what it was three decades ago (when adjusted for inflation). Over the same time frame, the state's population has grown from 3.3 million to more than 5.7 million – not to mention the massive increase is skier visits, resort lodging and annual winter events during that time.
Voters recently nixed ballot measures in 2018 and 2019. So, until state voters approve a tax increase, don't expect any drastic changes when it comes to transportation.
#5 – The growth of I-25
Traffic on Interstate 25 between Fort Collins and Denver has grown considerably over the decades, and the state has directed lots of funding toward improvements along that stretch. Commuters from Boulder have increased, and I-25 can be a real nightmare during rush-hour traffic, so it makes sense to earmark funds to improve the interstate along the Front Range.
But, as we mentioned before, there's only so much funding to go around! The idea is that commuters from work utilize I-25 for five days during the work week while vacationers only travel I-70 for two or three days for a ski getaway.
There has been talk of constructing a commuter rail link between metro Denver and Boulder/Longmont, but that project falls to the Regional Transportation District and not CDOT.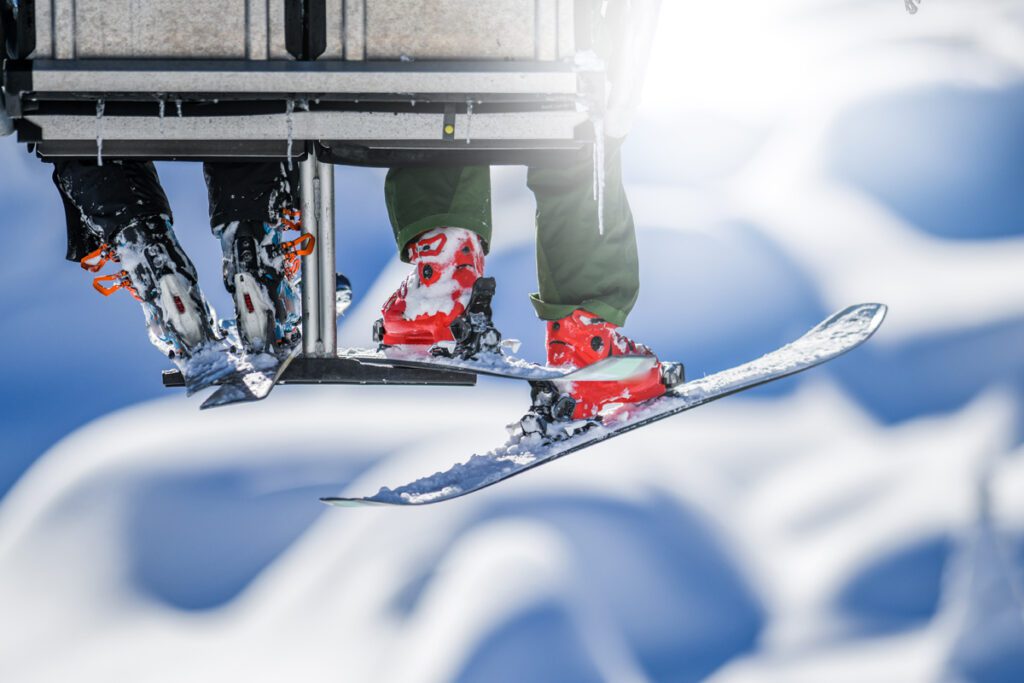 #6 – Road projects still take precedence
Another sign that a rail system from Denver isn't happening is that the state is dumping huge money into highway improvements. CDOT recently spent approximately $175 million on improvements to the eastbound lanes of I-70 downhill from Idaho Springs. The project widened the eastbound tunnel at the Continental Divide that was notorious for accidents and traffic jams over the years. It received new lights and other safety enhancements like limiting the number of vehicles in the tunnels. The tunnels were also renamed the Veterans' Memorial Tunnels.
Next up for CDOT is to reconstruct the Floyd Hill segment of the interstate. The $600 million project will include three new westbound lanes, extend the frontage road and reconfigure highway interchanges for U.S. Highway 6 and the Hidden Valley exit.
#7 – A 2014 study could revitalize a rail plan
In 2014, a study by the I-70 Collaborative Effort made a strong case for a mass transit rail system in the future. The I-70 Collaborative Effort is made up of local communities, businesses and leaders to explore the options and economic benefits, as well as deal with the ever-growing issue of congestion along the interstate corridor.
According to the plan, a magnetically powered train that could travel up to 90 miles per hour would be a possibility in the future. Since the report, interest in mass transit has grown in the private sector with talk of the Virgin Hyperloop One and self-driving vehicles becoming more of a reality every day. Hyperloops glide at airline speeds and can cover large distances in a similar time frame.
Officials with the collaborative effort say the eventual answer probably consists of a mix between highway improvements and an eventual rail system.
Do you think a rail system would work? Would you use it? There are lots of questions that are still left unanswered. Hopefully, technological advancements will allow for this dream to become a reality soon. It would be one heck of a ride!