New Year, New Ski Gear
The holiday family rush is starting to slow down (at least at home it is) but on the slopes, it's heating up! With the beginning of a new year comes the beginning of new snow adventures. And it might also mean that you're interested in trading out your worn (but trusty) skis from a few years ago. But when you're looking for different gear the possibilities can be endless. A sea of products are constantly being made by the ski industry, so where does one begin? And how do you decide which is best for you when there's so many to choose from?
Ski Shops Are Goldmines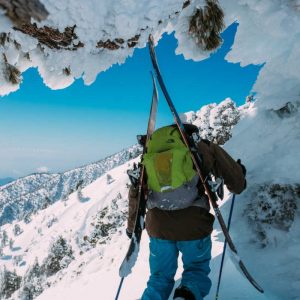 One of the best things about renting your gear during the season is you don't have to haul everything back with you when you get home. But something that you might not have taken advantage of yet is to purchase the equipment you rent. Ski shops have big inventories and are constantly bringing in the newest, top-quality gear.
If you're interested in a certain brand, like the Völkl M5 Mantra, you can rent a pair during your ski trip. If it feels right and you really enjoyed how they glide over the corduroy, then you can purchase your rentals at the end of the ski season.
The best part about this "try it before you buy it" method is you can switch from skis to boards and vice versa depending on your preference. Like buying a car, you actually get to take certain brands out for a spin to decide if it's right for you. Whatever you end up choosing will help take you to the next level. Plus, others will see your new threads or ski equipment and might want to follow suit too.
The Online Options Are Endless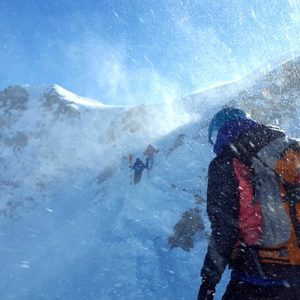 No matter what resort you head to, you'll find an assortment of ski shops around the area. And that means quite a few options to choose from when selecting a new parka, boots or those skis you've been thinking about. Ski shops not only sell rentals that they've rented over the season but have a wide array of items to choose from online as well.
Via Skier Deals, you can find plenty of your favorite brands through online shops across the country. For example, Utah Skis is a popular option for anyone heading to ski resorts in the state. You can browse through jackets, bindings, avalanche gear and poles. But there's so much more than that as well.
Or if you're traveling to or live in Pennslyvania and are heading to one of the mountain resorts in the Poconos, then Peterson's Ski & Cycle would be a good option for you. They have boots, goggles, and even snowshoes that are all right at your fingertips. Think about how you can purchase everything prior to your trip! Easy, right? These are only just a few of the stores available to you, so don't worry if you aren't going to either of these locations. You can still snag the latest and greatest gear to start the new year right.
Upgrading Your Ski Game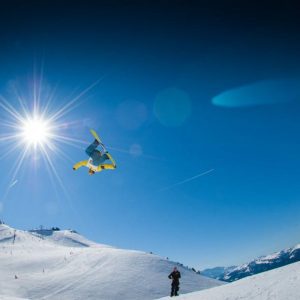 The start of a new year means it's time to begin things anew. Especially when it comes to your ski or snowboard ski equipment. Remember to also think about where you spend the most time skiing when you're on the slopes. Or what kind of skier you are. Do you like to charge fast and carve turns on groomers? Or are you more interested in feeling confident in any condition as you simply ski down the mountainside?
Thinking about questions like these will help guide you towards the exact gear you need. You'll probably already have a good idea of what those items might be, but it never hurts to reevaluate what you're after. Some people might even be interested in switching to snowboarding this year because they've been skiing for years.
Or the opposite can also be said for someone who's been an avid boarder as well! One way or another, you'll discover what the best option is for you so you can continue to enjoy the snow. And after you make a purchase but something else catches your eye, you can always try it out when you're at the resort. You don't have to be limited when you're trying to find the best products for your ski life. Skier Deals has got you covered and will make "out with the old, in with the new" something to look forward to.