How Skiing Has Changed Over The Last Five Decades
The times they are ever changing, and that should be a good thing.
Skiing has been around for a lot longer than most people might be aware of. But we're not talking about the examples of skis from Russia that date back to 6000 BCE (yes it's true!). Modern skiing began to blossom in the mid-1800s in Norway. Over the years, what began as military exercises evolved into ski races, cross country skiing, and slalom racing. It wasn't until around 1868 that the sport turned into a more recreational outing, thanks to city-dwellers having access by train to some area. And from there it shaped itself into its modern version and what people are most familiar with today.
Like many things, the last few decades of skiing has seen incredible growth and change. Similar to the technology and medical fields, these changes have launched the world into a place unlike most of recorded history. Skiing and snowboarding now only shadows what the past looked like. There are things the industry will face moving forward, but to really see some of the most significant differences you have to look at what the last five decades have inspired or reinvented.
The 1960s & 1970s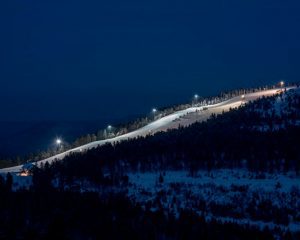 At this point in skiing history, the sport had already made a big impact across the globe, especially in the U.S. Some resorts had been around for 30 years and more people were making plans for a chillier holiday than traditional ocean-side getaways.
In the '60s, one major change that the industry saw was plastic ski boots on the market. European bootmakers were trying to discover a way to add plastic to leather boots to make them more waterproof. But Americans named Bob Lange and David Luensmann were the ones who thought making the whole boot plastic was a better option. This made it so boots were produced in a brand new and started one (of many) boot revolutions. 
The inklings of the snowboard also took shape during this time as well. A surfer named Sherman Poppen built a "surfboard for snow" made out of two kids' skis stuck together. The idea wouldn't be fully conceptualized into an actual snowboard until the '70s. And once it did, it introduced the world to snowboarding, something that matched the competitiveness of skiing but in a different way.
The 1980s
During this decade, the "art of skiing" had shifted in a few unique ways. One of those ways being mogul skiing. It was introduced at an event during the winter Olympics at this time. It began to shape the sport from only barrelling downhill to something a little more creative.
Freestyle skiing started to take over and once it did resorts added features allowing skiers to experiment with aerial tricks. Jumps of any sort had been mostly banned, but this shift opened up new doors that you can still currently see in today's version of skiing. This would also inevitably lead to terrain parks, which have been a big hit for both skiers and snowboarders.
The 1990s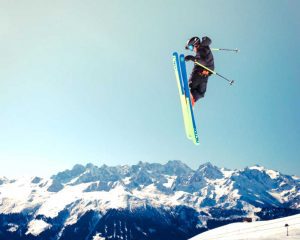 Skis come in quite a few shapes and lengths now to accommodate for different levels of skiers. But in the '80s, skis weren't exactly designed with beginner skiers in mind. They were a little too oversized, and not as comfortable as you might be used to them. During the '90s they were changed for the better thanks to shaped skis. These skies were shorter and wider and allowed better flotation on the snow.
As skis became more versatile, so did how skis were used. With easier shaped skis, people felt more confident on the slopes and began venturing out off the trail. They'd venture into the woods and other areas that were deemed "out-of-bounds." The trend caught on and resorts began to expand where visitors could access more snow.
As more people followed suit, equipment companies realized how skis would need to continue to change. So they began manufacturing more lightweight and convenient alpine gear so downhill skiers would have an easier time making their treks. This also signaled the first time that skiers began to own multiple types of skis for different terrain.
Ski fashion evolved entirely as well during this decade, though it doesn't quite resemble the way that it is now. People often wore mirrored sunglasses instead of goggles and helmets weren't necessarily used as often. Skiers and snowboarders alike were also keen on wearing some of the brightest neon colors and bib overall snow pants. It was truly a time when people were shifting towards a new type of ski fashion; one that was as festive as the sport itself.
The 2000s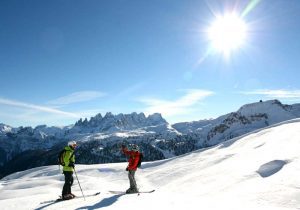 The 2000s began almost 20 years ago (it's a hard pill to swallow but stay with us) and has ushered in some of the most technological advances to the industry. Renovations at ski resorts (from lodging, to adding new trails) and better equipment continue to push what's possible for them to achieve. One early change, in particular, that added new layers to the skiing experience was the GoPro. This simple but amazing invention allowed for more people to see what skiing was like.
Unlike in the '80s and '90s when the sport was only thought of as a party sport, this new technology allowed people to have more access to something less familiar to them. Its emergence in 2002 gave others an eagle-eye view of what skiers saw as they zipped down the slopes and did tricks on the snow. It made skiing seem more attainable and sparked countless people across the country to try it out for themselves.
Undeniably, ski equipment also saw quite a few changes being made as well. The first ski with a reverse sidecut and chamber came about in 2001. Now known as "rockers," the first iterations of the ski took shape and quickly began transforming. By 2006, it was a style of ski that many skiers favored. It opened more doors for what was skis were capable of and paved the way for what we see today.
Ski and snowboarder makers took the liberty of continuing these innovative designs for things like skis, boots, helmets, jackets and the like. Clothing has become more breathable (but still brightly colored), gear has become sturdier, and the overall shape of skis has mostly been optimized to its full extent.
What's Next For Skiing?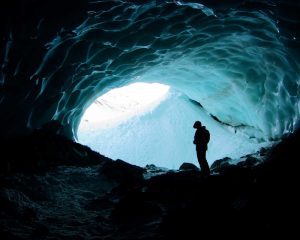 The ski industry is still constantly evolving and getting better. For instance, ski resorts have seen some massive transformations, more so during the latter half of the 2000s. Chair lifts are becoming safer, faster and more hi-tech each year. Resorts are initiating more eco-friendly concepts to keep the integrity of the mountain. Snowmaking machine and better groomers are being installed.
In short, there's a lot to be excited for. There are also a lot of unknowns that companies are trying to stay ahead of. It's hard to say what will come next. But it's safe to assume that the industry will be focused on many of the same things.
You'll see skis with more carbon fiber in them to keep them as light as possible. Backcountry gear will most likely become more advanced, and resorts will keep making it safe to enjoy the mountain.
Until that time comes, take advantage of new and improved ski gear and check out your local resorts this season. A lot of adventures are waiting for you and who knows? Perhaps you'll be inspired to create something vital for the sport!