Search Our Deals
The page you are looking for cannot be found. You can search for what you are looking for below or select the Region you are looking for in the navigation above.
Explore More Deals Available In Powder Mountain
Exclusive
Last Minute Deal
Exclusive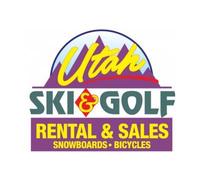 Utah Ski & Golf along with their Attic Snowboard Shop are Utah's premier ski and snowboard shop, and has been voted Utah's "best shop" for over 20 years. Utah Ski & Golf has everything you need under one roof. Check out amazing low prices before heading to Powder Mountain.
30% OFF Ski & Snowboard Rentals Advanced Online Reservations with Coupon Code* The Be ...
Exclusive

Utah's Premier Ski and Snowboard Shops, serving Powder Mountain skiers since 1987. Great gear and discount lift tickets at unbeatable prices are just a few of the perks offered at Ski 'N See, check them out before you head up to the mountain.
25% OFF Ski & Snowboard Rentals with Online Reservations* Ski N See's Best Deal Online