Search Our Deals
The page you are looking for cannot be found. You can search for what you are looking for below or select the Region you are looking for in the navigation above.
Explore More Deals Available In Jackson Hole Mountain Resort
Exclusive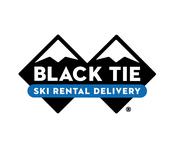 Sit back and relax! No more waiting in lines at the rental shop after a long travel day. Black Tie's award winning delivery service features a wide range of the top ski and snowboard brands, a custom-fit in the comfort of your accommodations at the time of your choice, and is the only delivery company with a slope-side location at Jackson Hole Mountain Resort.
15% OFF Ski & Snowboard Delivery with Coupon Code* The Best Black Tie JH Deal Online