Search Our Deals
The page you are looking for cannot be found. You can search for what you are looking for below or select the Region you are looking for in the navigation above.
Explore More Deals Available In Denver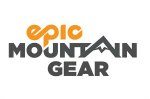 Epic Mountain Gear located in Aurora Colorado is the only stop you'll have to make to get completely outfitted, from head-to-toe, for a day on the slopes or course. We have the products you need and the brands you love all at the Nation's lowest prices, guaranteed! Renting gear here, offers low prices, excellent selection and fast, friendly service. Come in and check out our huge selection of winter clothing and equipment. We also have a great selection of seasonal rentals for the entire family!
Save up to 40% off Ski and Snowboard Rentals Up to 15% off for Everyone Another 20% of ...