What To Expect When Backcountry Skiing
Sometimes the thrill of the slopes isn't enough to quench the thirst of the adventurers, which is why backcountry skiing is perfect for souls who crave being out in the wilderness. Most resorts across the globe have great alternatives to vertical drops and terrain parks. And many offer terrain that only experts need to seek out!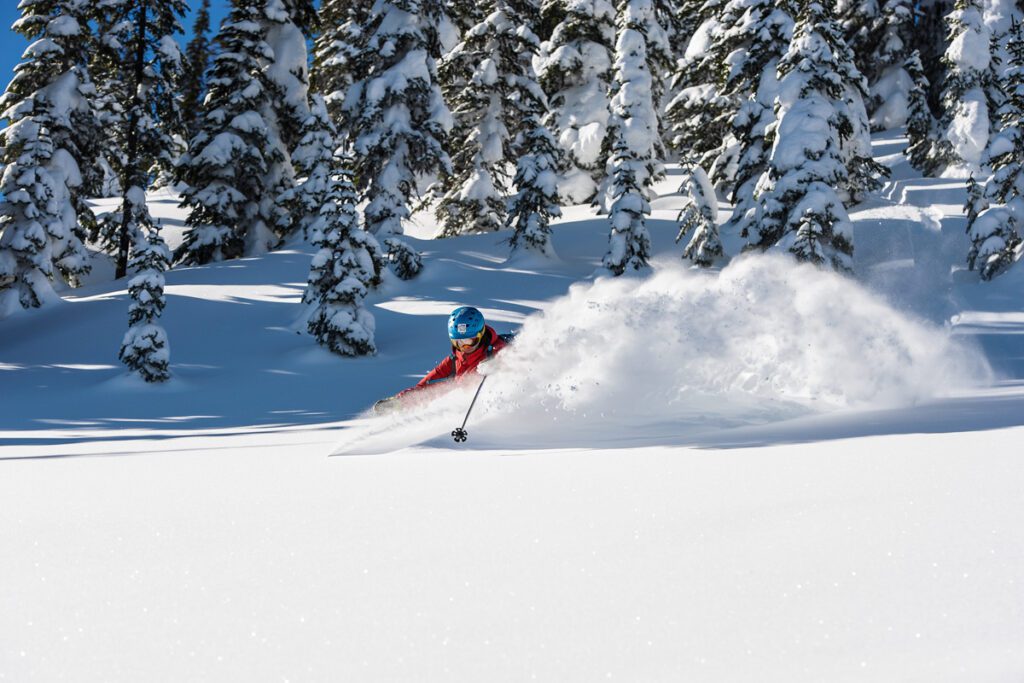 With fresh pow, pillow lines, majestic tree runs, and acres upon acres of land around, who wouldn't want to take part in the experience? Seasoned skiers and riders interested in logging serious backcountry can check out what their local resorts offer but should be very cautious before proceeding. When you're out on the mountainside, trails can get gnarly (to be sure), but not like backcountry can. So how should you prepare before hitting the more rugged wilderness at your winter destination?
Backcountry Basics
there are many steps to ensure your safety on the mountain. Make sure you know what to expect when backcountry skiing. Backcountry skiing is a whole new game. Only those who have had training and are experienced should be attempting a backcountry expedition. But if you're interested in what it'll take to reach a new level of terrain, then it's best to familiarize yourself with the risks and considerations you must make. In a sense, the term itself is a catchall phrase used for any unpatrolled area. While others will agree to disagree, there are technically two types of backcountry skiing. Both require the same kind of preparation but are defined a little differently.
Sometimes resorts have "lift access" backcountry. As the name implies, everyone can take a lift up the hill in a typical fashion. A combination of skinning, booting, and traversing might also be needed to access the line. Often (but not always), the area is controlled and might have regular patrols. Access to these areas might mean you need a card or special equipment before passing through the gate. While this type of backcountry might be "easier" to access, avalanches are still possible.
"True" backcountry means you can only access the areas via human-powered means. There aren't routine patrols either, and it's up to you to climb skins, use crampons, and a little bit of good ol' muscle to ascend more challenging terrain. The going is slow either way, and it can take a lot of stamina to get there.
Know Before You Go
You will need to prep before you go off on your backcountry trip, and here are a few ways to do that. Before you head toward wild, untracked snow, you'll want to research what the experience will be overall. And it's more than encouraged (err, mandatory) to take a few classes to ensure you're completely prepared. An Avalanche Rescue Course is an excellent start for newcomers. But there are also additional courses for those who have already gone on one or more trips. You can take each course at select locations like REI, so check local dates and times to ensure you can lock down a class.
Once you've completed these courses (if you haven't already), the next thing to do is take a guided backcountry skiing or snowboarding course. By taking a class, you can pick up the necessary skills that you may not already have. You'll be able to utilize the skills you learn and feel confident when you venture out onto unpatrolled territory. Always evaluate your current abilities and fitness levels before going backcountry skiing. You don't want to momentarily enjoy the trip only to realize you won't be able to make it the entire way!
And don't forget that you'll need to purchase or borrow the right gear before hitting the lesser-traveled powder. Doing this is imperative because you won't have many (if any) resources once you're further out. Think of it this way: would you want to deep-sea dive without the right oxygen tank and bodysuit to keep you from freezing in the water? Of course not! Even if you've gone before, it's still important to double-check that you have everything you'll need for a smooth trek.
Backcountry Gear
Equipment is a significant consideration when backcountry skiing. Typical items like skis, poles, boots, gloves, and the like are expected when exploring restricted skiing areas. But once you begin heading towards the backcountry, you'll need other gear to stay safe. Besides your standard mountain equipment, you will need an avalanche beacon, shovel, probe, and navigation system.
Extra batteries, a headlamp, and a cell phone or satellite phone should also be purchased for a successful excursion, especially for day-long trips. If you are going with a group, you and your party will have a hard time getting through the gates without these things, so don't leave without them.
A rule of thumb to consider is how much you will carry with you. If you want to prioritize covering a lot of ground and ascending a lot of elevation, you might want to keep things as light as possible. If you're more interested in surfing pow, added weight might not be a problem.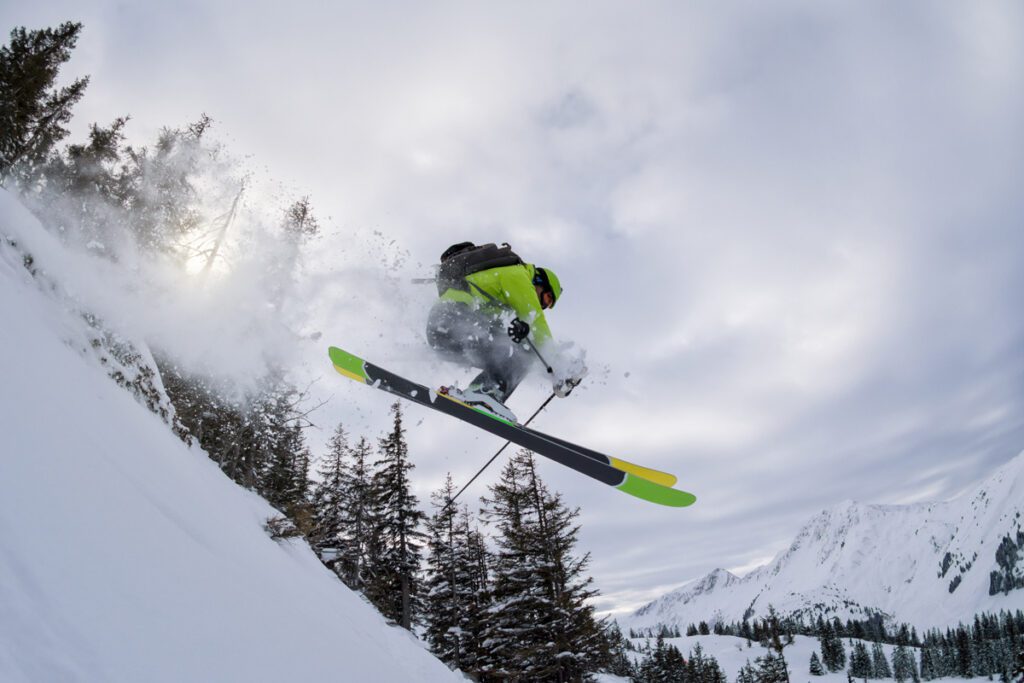 Heading Out
Take off on your new adventure when you hit the backcountry but consider a few things before you begin. Backcountry skiing is a remarkable experience for those who are crazy about outdoor adventures. Like skydiving or whitewater rafting, it's a sport that is incredibly exciting but also one which you must take with precaution. The risks of avalanches are prevalent, but knowing that before your journey begins will benefit you and any other parties joining you.
Each state and region has its own Search and Rescue (SAR) groups that provide crucial information that can help you in serious situations. It's best to check their websites for the latest tips and advice so you can stay up-to-date on important mountain info.
Consider the following once you've made all other preparations for this type of trip:
If anyone feels unsafe, sick, or tired, it's best to have the group reassess before continuing further.
Always think back to your Avalanche Safety training to help guide you in the event of an avalanche.
Following tracks doesn't necessarily mean it's safe for you or the group.
When a party member is injured, always rely on your first aid kit.
If you become lost, mark a safe spot in the snow, dig in and stay there! Rescue can find you quicker, and you won't end up exhausting yourself.
Remember to be completely aware of your surroundings during this season's unforgettable excursion. Stay vigilant, come prepared, and use common sense. And have a general understanding of what it means to go into unpatrolled ski territory. Once everything is in order, you can head to your favorite ski resort and let your magical exploration commence. Happy traveling and safe skiing!