Search Our Deals
The page you are looking for cannot be found. You can search for what you are looking for below or select the Region you are looking for in the navigation above.
Explore More Deals Available In Sun Valley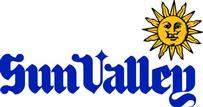 Sun Valley's lifts take you from the town area right up the mountain, making it completely accessible and easy. All skiers will love this mountain as it has something for everyone.
Up to 20% OFF Lift Ticket Prices with 7+ Day Advanced Online Purchase*
Exclusive

Ski Butlers are at your service to ensure that you have the proper equipment for an exciting ski day at Sun Valley. Rent conveniently online, and they'll not only deliver to your door with full support during your stay. Click through for an awesome discount on affordable rentals.
15% OFF Ski & Snowboard Rental Delivery with Promo Code* The Best Ski Butlers Deal Online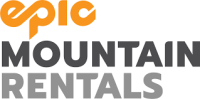 Arrange convenient ski and snowboard rentals online. Epic Mountain Rentals in Sun Valley and Ketchum has a fantastic assortment of rentals, gear and accessories from world famous brands. They offer the lowest prices on the highest quality equipment all season long. Either delivery or pick up options available.
Save up to 40% off Ski and Snowboard Rentals Up to 15% off for Everyone Another 20% of ...